Books by DRA Level

lists of the best children's books
Below are the best children's books, organized by DRA Level. We've scoured the bookstore shelves, talked to teachers, read a lot of online reviews, even surveyed children...and in the end we've come up with what we think is the best children's books for each of the DRA Level. 
We'll keep adding to these lists as new discoveries are made (and please feel free to recommend any we missed.)  In the meantime, we sincerely hope these lists will be a helpful resource for teachers in need of guided reading books or for parents looking for books for their own children to read.
PARENTS: For an explanation of what DRA Levels are, please see the bottom of this page. And to find out your child's current reading level, just ask his or her teacher. :)
(We are still working on compiling lists for levels A-6.  Please check back soon.)



Level 8 books


 Level 10 books

 Level 12 books

Level 14 books

Level 16 books

Level 18 books

Level 20 books 

Level 24 books

Level 28-30 books

  Level 34 books

Level 38 books

  Level 40 books 

  Level 50 books 

  Level 60 books 

  Level 70 books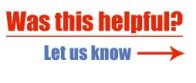 We LOVE getting likes!  It makes us want to keep making these lists!  :) Please press LIKE if you found this information helpful. And help us spread the word by sharing the page.


Or Pin this page to your Pinterest board to share it and remember it for later. :)