Books for Level 8/Level E


Below are books that are perfect for kids reading on Guided Reading Level E / DRA Level 8. (It's the same level. Some schools use the one book leveling system and others use the other.) All of the book titles below are linked to that book on Amazon (or to our review page of that book, which also includes a link to buy on Amazon).  Please note that if you purchase an item from Amazon, they give us a small referral fee. This helps pay for site hosting costs, thus allowing us to keep everything free for site visitors!


Also be sure to check out our
Level E book sets -and- DRA 8 book sets

10 books for $25! Each set was put together by K-2 teachers. The books in our sets are used books, but they are in great condition--from like new to good.
Click the link to see the sets that are currently available.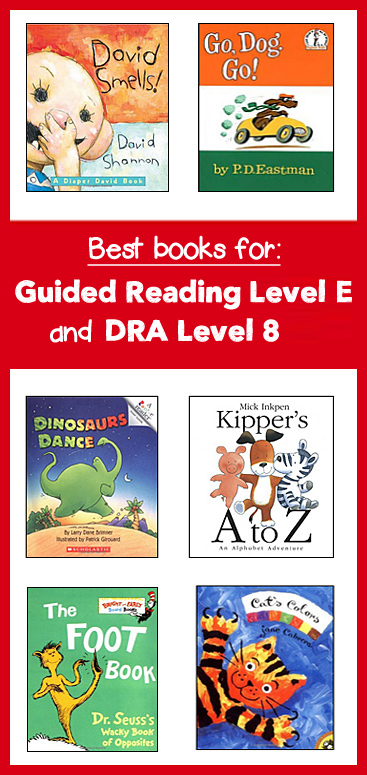 return to list of books by Guided Reading Level or books by DRA Level