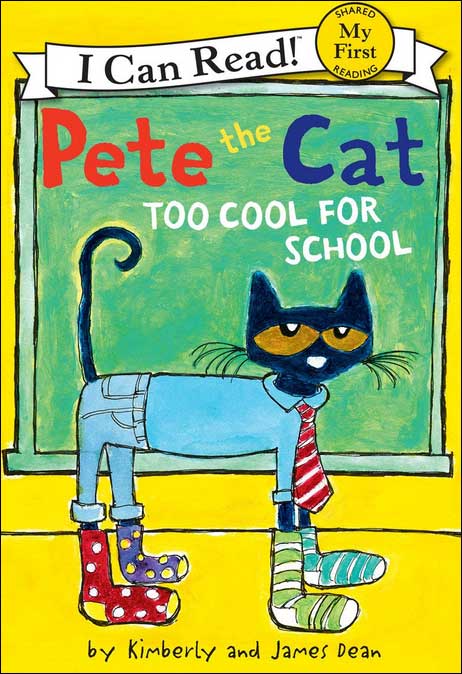 Pete the Cat: Too Cool for School
(My First I Can Read)
by Kimberly & James Dean

Our students LOVE Pete the Cat, and so do we.  Pete is such a great example of thinking positively, not getting upset easily, treating others well, and really just deciding to have a happy day!  You can tell a kid these things until you are blue in the face, and you still won't get the message across as powerfully as this mellow, cute little kitty can!
In this story, Pete is going to school and can't decide what to wear.  He gets lots of advice and finally realizes exactly what to do to show his new friends his great style and personality!

Below are the first three spreads from inside this cute but simple book. As you can see, the text is minimal and the book has a lot of repetitive wording AND picture clues (two things that are essential for decoding hard words in the early stages of reading.)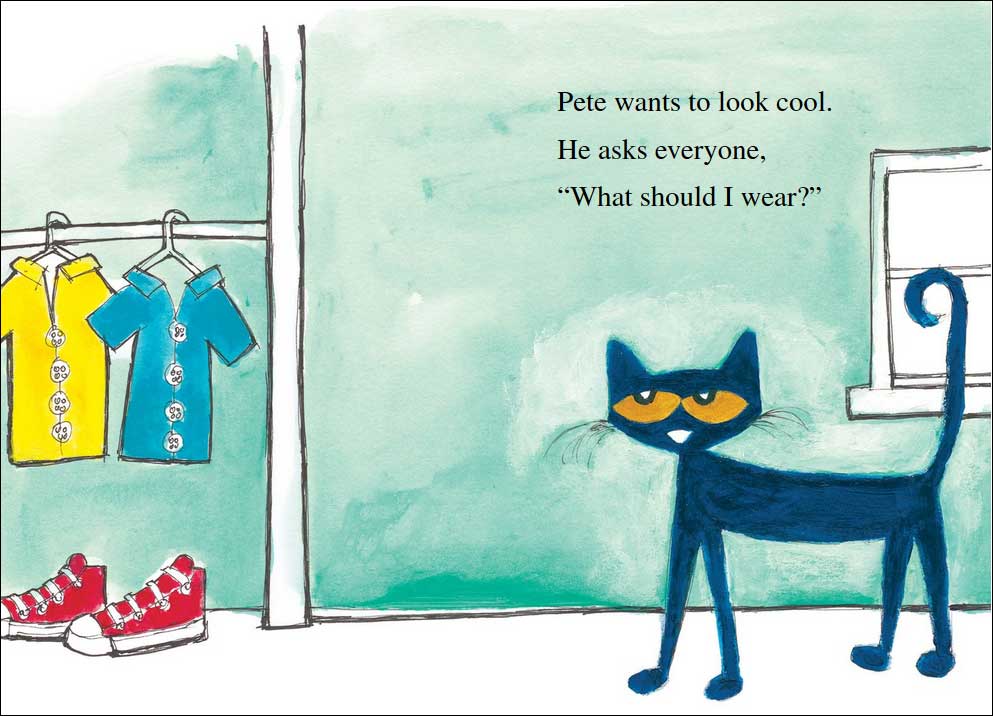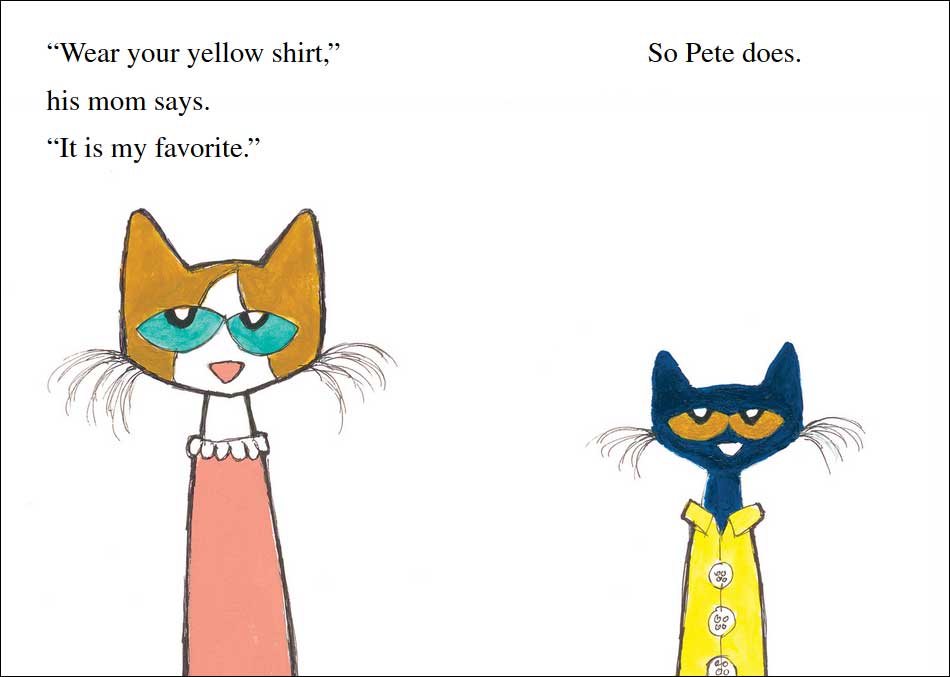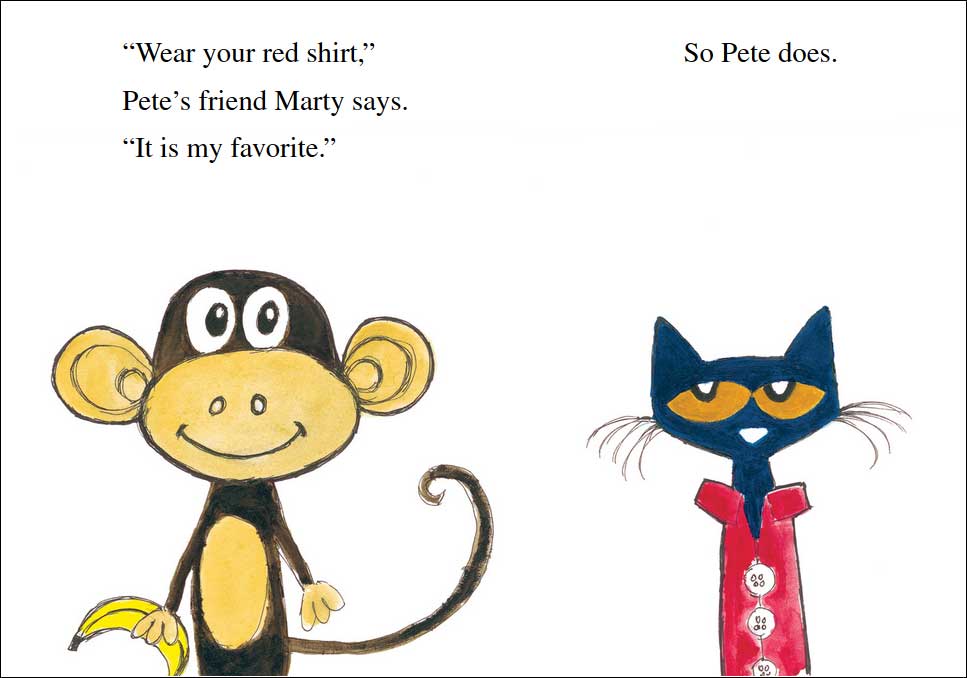 Where to now?
Now that you've seen this great book, what would you like to see now?  Please note that as an Amazon Associate, we earn from qualifying purchases.