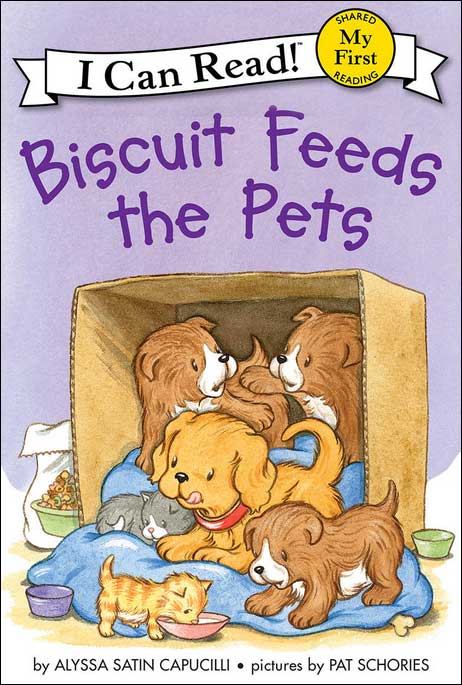 Biscuit Feeds the Pets
by Alyssa Satin Capucilli
illustrated by Pat Schories

Finding a good series is a GREAT way to get kids reading, and few series capture the earliest readers quite like the Biscuit series.  Boys and girls alike love this cute little puppy, and they absolutely beam with delight when they can read these popular books all on their own.  The majority of Biscuit books range from Level E-G / DRA 8-12.  This one is a Level E / 8, and absolutely perfect for readers at this level!

In Biscuit Feeds the Pets, Biscuit helps feed the animals -- from guinea pigs and fish to kittens and puppies--but the animals want to play too, so what happens when playtime gets in the way of mealtime? Biscuit will have to find a new way to make sure everyone gets what they need!
Below are the first three spreads from inside this cute but simple book. As you can see, the text is minimal and the book has a lot of repetitive wording AND picture clues (two things that are essential for decoding hard words in the early stages of reading.)Y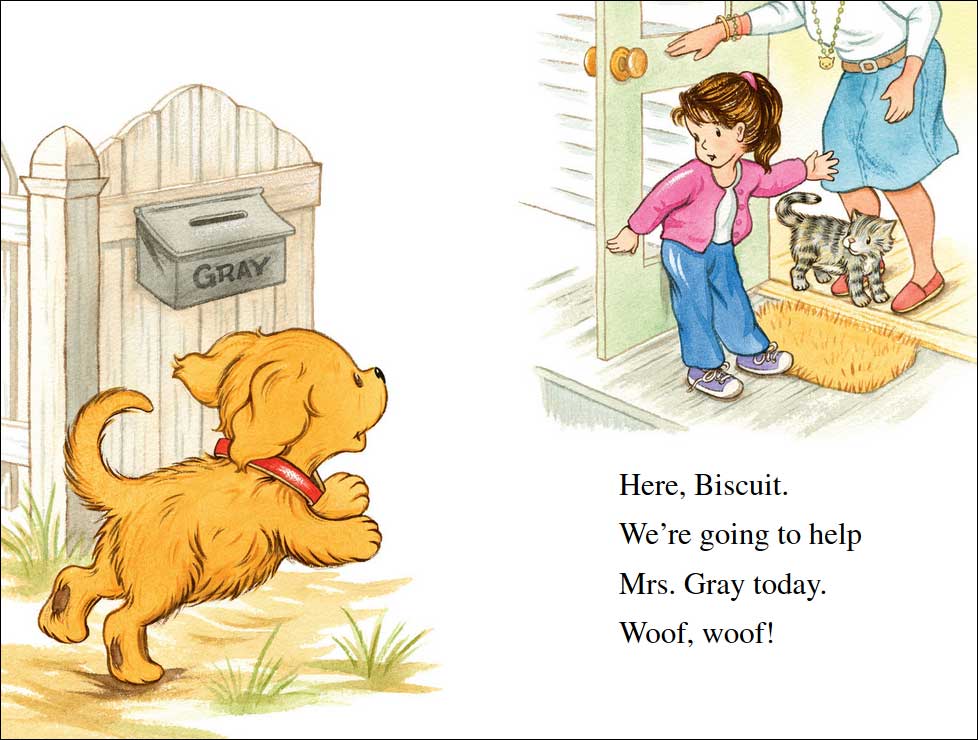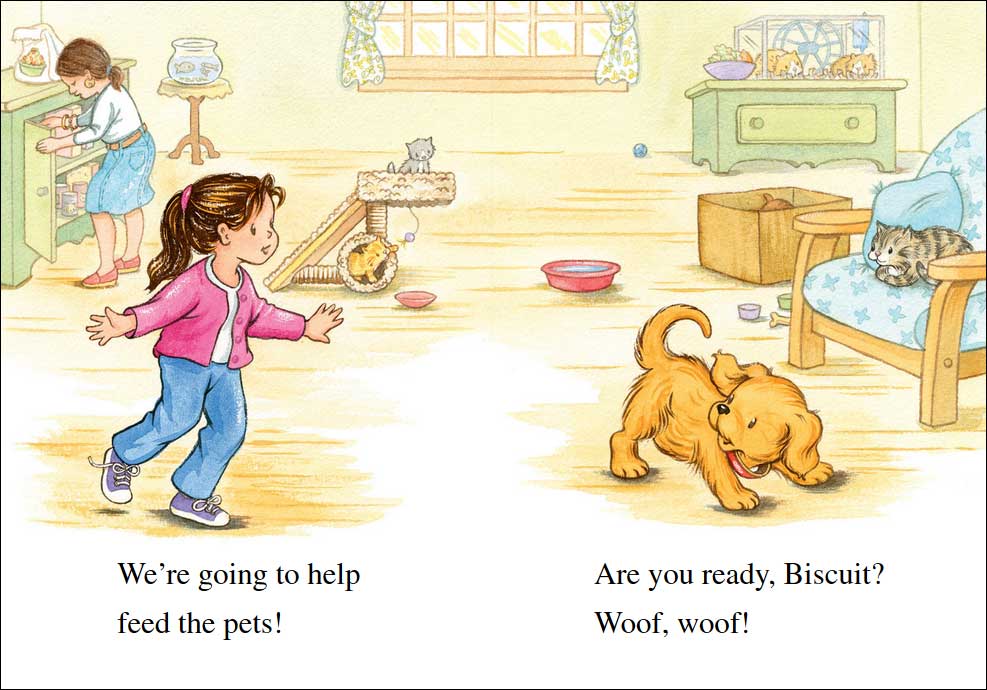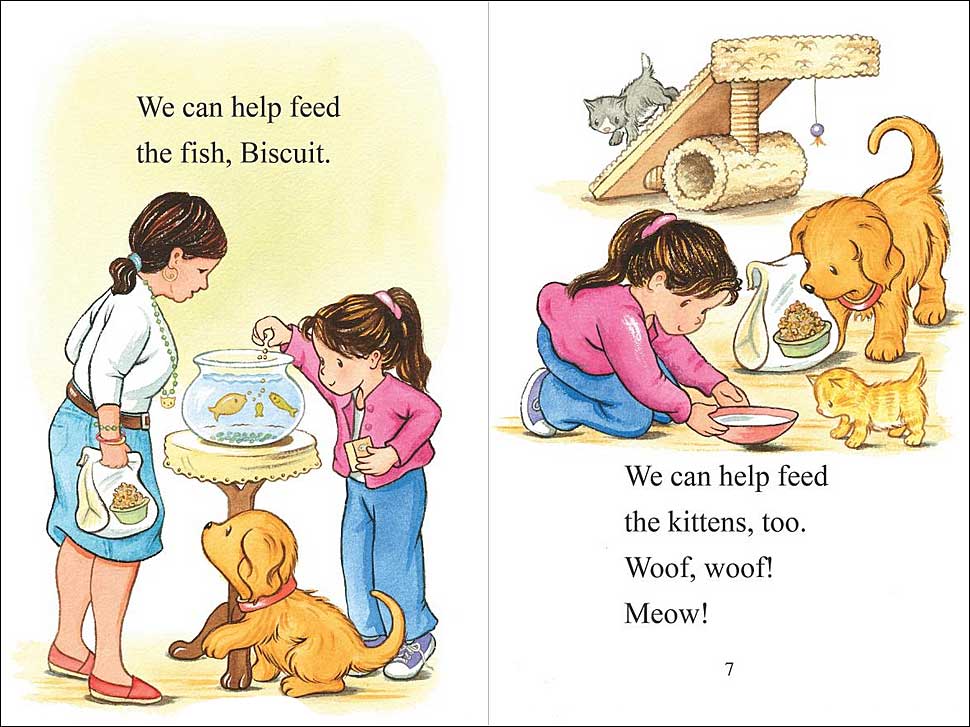 Where to now?
Now that you've seen this great book, what would you like to see now?  Please note that as an Amazon Associate, we earn from qualifying purchases.