Best Children's Books for:
Guided Reading Level I / DRA Level 16


Below are the best early reader books that are written at Guided Reading Level I / DRA Level 16 books. (It's the same level--just some schools use the one book leveling system and others use the other.)  In general, kids read books on this level near the end of first grade. (Ideally, first graders start at level C-D / DRA 4-6 and keep progressing in reading to end of levels I-J / DRA 16.  However, every child is different, so check with your child's teacher to determine his/her exact level).
In our experience, you can't just buy any books written at this level.  Because word choice is so restricted, many books written at this level are dreadfully dull or super awkward. But not the books below.  They all pass our 'teacher test' AND kids really like them too. :)  We sincerely hope this lists will be a helpful resource for teachers in need of guided reading books or for parents looking for books for their own children to read. And if we've left your favorite off our lists, please let us know!

Please note that as an Amazon Associate, we earn from qualifying purchases.
There's a Night-
mare in My Closet
(classic book where a
boy 'takes on' the scary
thing in his closet)

We're Going on
a Bear Hunt
(based on the classic
song, a family ventures
through a range of
different landscapes)
How I Spent
My Summer
Vacation
(a boy's embellished
tale of his many
summer adventures)
Don't Let the
Pigeon
Drive the Bus
(a pigeon tries to
convince the reader to
let him drive a bus)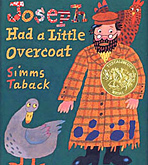 Joseph Had a
Little Overcoat
(rather than throw items
out, Joseph turns it
into something new)
Gilbert and the
Lost Tooth
(Gilbert loses his
tooth before he can
put it under his pillow!)
Robert the 
Rose Horse
(an allergic horse
saves the day
with his sneeze)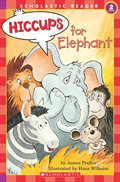 Hiccups for
Elephant
(elephant's hiccups
are keeping all
the animals awake)
Oliver
(an aspiring circus
elephant finds an
even better dream)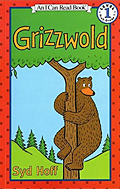 Grizzwold
(what's a bear to do
when he can't find a
place to live?)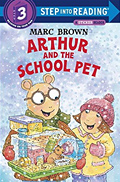 Arthur and
the School Pet
(DW learns that
there's a lot involved
with caring for a pet)
My Tooth
is About to
Fall Out
(good easy reader that
kids can relate to)
Snake Mistake
(a snake eats light-
bulbs, thinking they
are eggs--oh no!)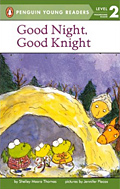 Good Night,
Good Knight
(a brave knight
comes across some
dragons--tiny ones!)
Flap Your
Wings
(a bird family is in for
a surprise when they
take in a strange egg)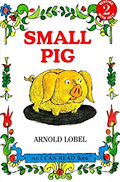 Small Pig
(a pig runs away to
the big city to find
better mud! Cute.)
Snail City
(life is nice and slow
in Snail City...until
zippy Gail is born)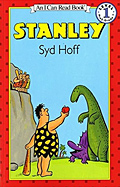 Stanley
(Stanley's not like
other cavemen!--great
book on individuality)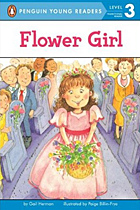 Flower Girl
(a little girl is nervous
to be the flower girl at
her sisters wedding)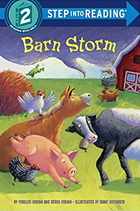 Barn Storm
(a funny chain of
events occurs after
a tornado hits a farm)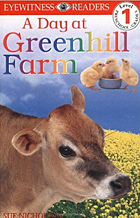 A Day at
Greenhill Farm
(informational book
about farm animals)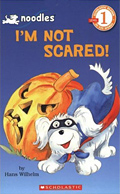 I'm Not Scared
(Noodles goes in
search of the perfect
Halloween costume)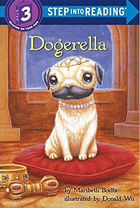 Dogerella
(a cute dog version
of the well-known
Cinderella story)
return to list of books by Guided Reading Level or books by DRA Level