Best Guided Reading Level Q Books

Below are the best Guided Reading Level Q books. In general, kids read books on level Q at the end of third grade and beginning of fourth grade (although every child is different). We hope this list will help you get your reader stocked up for hours of reading fun, and as always, if you know of a good book you think we should include, just let us know.  
If the books below are of interest to you, be sure to click the Amazon link for new books or the used book link to buy these books from us -- at more than 50% retail prices! Please note that if you purchase an item from Amazon, they give us a small referral fee. (This helps pay for site hosting costs, thus allowing us to keep everything free for site visitors!)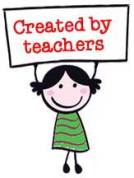 The Vanishing
Coin
Fourth grade friends
discover a very odd shop
...and a new talent: MAGIC!
(Magic Shop series)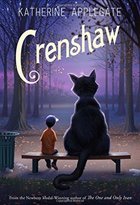 Crenshaw
Can an imaginary friend
save a family from losing
everything? A magical
story about family, friend-
ship, and resilience.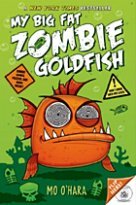 My Big Fat
Zombie Goldfish
After a little tomfoolery,
the family goldfish
Frankie gets some
new hypnotic powers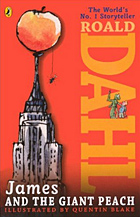 James and the
Giant Peach
this timeless Roald
Dahl classic proves
that a little magic can
go a long way!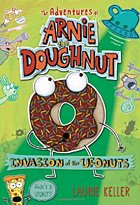 Invasion of
the UFOnuts
a fun book in the Arnie
the Doughnut series--
this time about rumors of
a doughnut alien invasion!

El Deafo
a funny, poignant
graphic novel memoir
about growing up with
a very awkward hearing
aid. Newbery Honoree!

Click here to see Guided Reading Level Q books available at 50% off!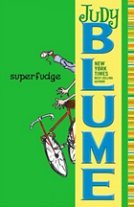 Superfudge
The unstoppable Farley
--aka Fudge--is back
with more adventures
and sidesplitting hijinks!
A guaranteed kid favorite!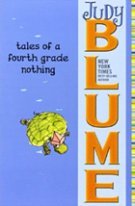 Tales of the
Fourth Grade
Nothing
Fudge is back,
causing mischief
wherever he goes!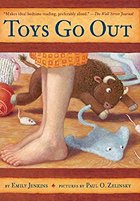 Toys Go Out
the fun adventures of
three toys--a stuffed
buffalo, a stuffed stingray,
and "plastic"--who are
also best friends!
Dear Mr.
Henshaw
a timeless Newbery book
that explores difficult
topics through the letters
a boy writes to an author

Mr. Popper's
Penguins
the adventures of a
house painter and his
brood of high-stepping
penguins. Classic!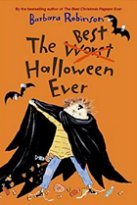 The Best
Halloween Ever
When the mayor decides
to cancel Halloween, the
Herdman kids concoct a
plan to save Halloween!

Click here to see Guided Reading Level Q books available at 50% off!
The True Story
of the Three
Little Pigs
You thought you knew
the story, but you thought
wrong. Hysterical!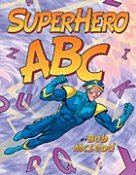 Superhero ABC
the ABC list of  super-
heroes that full these
pages are silly, zany,
and armed with the
most unusual skills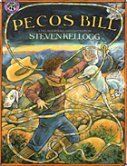 Pecos Bill
anecdotes associated
with Texas's fabled
cowboy hero burst
from the pages. Full
of fantastic illustrations.

Henry's
Freedom Box
a stirring, dramatic,
award-winning story
about a slave who mails
himself to freedom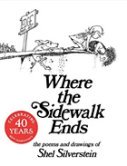 Where the
Sidewalk Ends
Shel Silverstein's
classic, unforgettable
poetry collection--
a must for every kid!!

The Man Who
Walked Between
the Towers
Caldecott winning
retelling of a famous
tightrope walker

Click here to see Guided Reading Level Q books available at 50% off!
Bunnicula
There's a new pet in the
house--a suspicious-
looking bunny with
odd habits and fangs!

Bunnicula
Strikes Again!
the vampire rabbit is
back and he's up to
his old tricks
Popular Guided Reading Level Q Books Series

Captain Underpants series: Some of the books in this extremely popular series are written at Level Q, including:
Captain Underpants and the Invasion of the Incredibly Naughty Cafeteria Ladies from Outer Space

Captain Underpants and the Big, Bad Battle of the Bionic Booger Boy, Part 1
Captain Underpants and the Big, Bad Battle of the Bionic Booger Boy, Part 2
The Adventures of Super Diaper Baby (a spin-off book)

Click here to see Captain Underpants books on Amazon


---

Little House on the Prairie series: We loved this series as kids, and love it as teachers. Unlike some classic series, this one stands the test of time... kids love it today just like we did back then. The first six books in the series are all level Q.

Click here to see Little House books on Amazon


---
Spiderwick Chronicles series: The first three books in this series are written at Guided Reading Level Q, including: The Field Guide; The Seeing Stone; and Lucinda's Secret. (The remaining two books --The Ironwood Tree and The Wrath of Mulgrath -- are both level R).

Click here to see Spiderwick Chronicles books on Amazon


---
Spy X series: All four books in the Spy X series are written at Guided Reading Level Q. It's a good series for kids who enjoy adventure and spy stories, and especially solving a puzzle along with the main characters. Hopefully there are more books to come in this series.
Click here to see Spy X  books on Amazon


You can pay full price on Amazon...


or SAVE BIG on our level Q books!


Just $2.75 each. Our books are used, but they are also in great condition--ranging from like new to good.

Click the link to see the books currently available.

return to list of books by Guided Reading Level or books by DRA Level