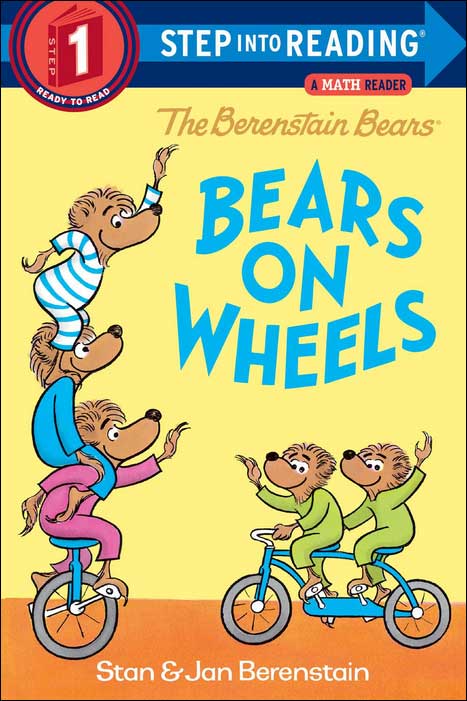 Bears on Wheels
(The Berenstain Bears )
by Stan & Jan Berenstain

If you are a fan of this timeless series (which has been around so long that we remember liking it as kids, thank you very much!), this book is a MUST HAVE for early readers.  It's absolutely perfect for children at this reading level because this book is overflowing with picture support, repetitive text, and a high percentage of decodable words.
Go, Dog. Go!  fans will likely also like this book. It's similar in concept and difficulty (although in our opinion Go, Dog. Go! is better. We just love that book!)

Below are the first three spreads from inside this cute but simple book. As you can see, the text is minimal and the book has a lot of repetitive wording AND picture clues (two things that are essential for decoding hard words in the early stages of reading.)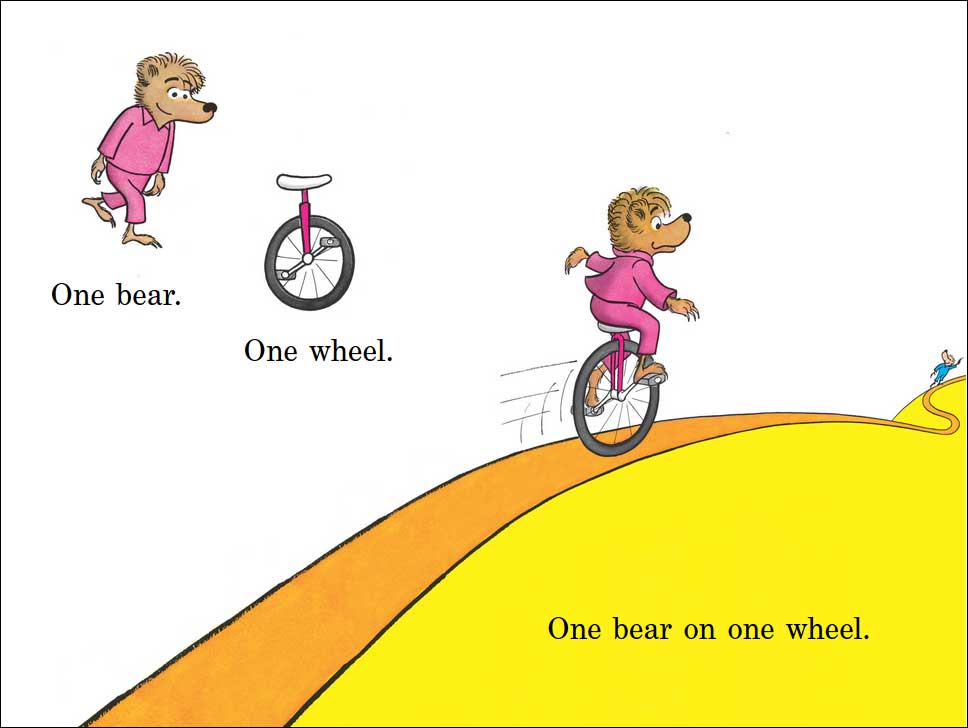 Where to now?
Now that you've seen this great book, what would you like to see now?  Please note that as an Amazon Associate, we earn from qualifying purchases.