The Mostly True Adventures
of Homer P. Figg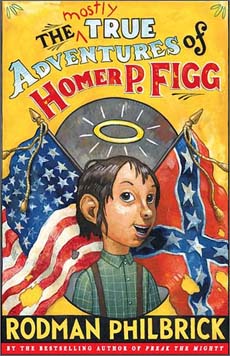 by Rodman Philbrick
Join Homer Figg as he sets off on his 'mostly true' journey to follow his brother into the thick of the Civil War. When their mean guardian, Uncle Squinton, sells Homer's brother off to take the place of a rich man's son in the Union Army, it's up to Homer to find him and save him.
And so he embarks on a colorful journey, encountering strange but real people of that era along the way, including: two tricksters who steal his money, a snake-oil salesman, a hot-air balloonist, and finally, the Maine regiment who saved Little Round Top at the Battle of Gettysburg and won the war for the Union.
We agree with Publisher's Weekly, who called this book a "rip- roaring adventure". If you are teaching a unit on the Civil War, be sure to either read this one aloud to your class or include it on your recommended reading list!


This book was a Newbery Honoree for 2010!


Reading Levels

Interest Level: Gr. 5-8               DRA Level:  60                  Lexile Measure: 950L
Grade Equivalent:  7.4            Guided Reading:  X                     
Book Covers

We love both book covers for this title.  It'll be hard to pick! :)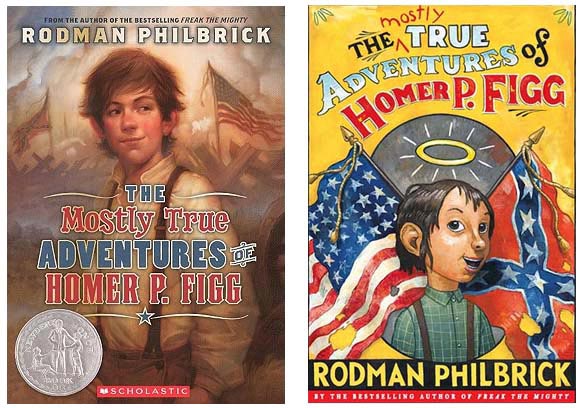 ---

This book was an honoree for the prestigious Newbery Award for best children's literature. We have a list of the Newbery Award books. Check them out.