The Invention of Hugo Cabret
by Brian Selznick
This spellbinding 'novel in pictures' unravels a mystery involving an orphan named Hugo who lives in a Paris train station and is obsessed with a mechanical man that his late father discovered while working at a museum. The story follows Hugo in his quest to know more about the man.
Selznick's stunning, highly detailed pencil illustration employ a range of perspectives and are a visual treat! Kids are amazed and delighted that they can follow plot twists without a lot of text. This is one of those 'guaranteed hits' that teachers and parents can pass off to any child--even reluctant readers--and know it will be loved! 

In an age of 'been there, done that', this is a book unlike any books your children have seen. In fact, in a starred review, School Library Journal said it "shatters conventions related to the art of bookmaking" and Publisher's Weekly called it "a true masterpiece" and "an artful blending of narrative, illustration and cinematic technique."  

Note: The movie Hugo is based on this book.
Awards won by this book

     * Caldecott Medal -- 2008
     * American Library Association Notable Children's Book List
     * American Library Association Best Books for Young Adults 
     * National Book Award Finalist
     * New York Times Best Illustrated Book of 2007
     * Publisher's Weekly Best Book of 2007
Reading Levels for The Invention of Hugo Cabret

Interest Level: Grade 4-7             DRA Level:  60                       Guided Reading:  W
Reading Level: age 9-12             Lexile Measure: 820L              Grade Level Equiv: 5
See inside this book

Below are some sample pages from inside this unforgettable book: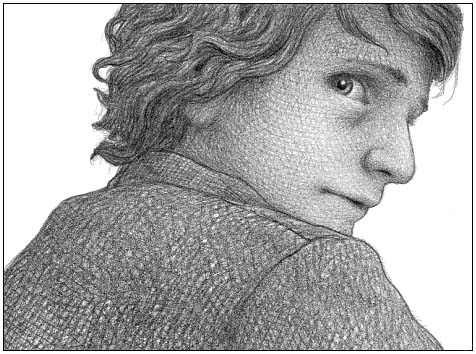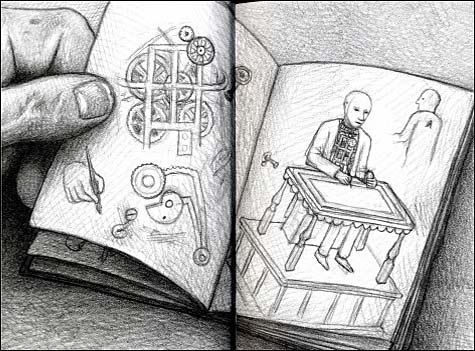 Where to now?
Now that you've seen this great book, what would you like to see now?  Please note that as an Amazon Associate, we earn from qualifying purchases.

---
This is a great book, but if it's not exactly the book you are looking for, you can see:
You may also want to check out other amazing Brian Selznick books!