Savvy
by Ingrid Law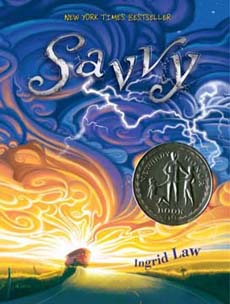 Savvy by Ingrid Law

The Beaumonts have a secret. Each member has magical power--a "savvy"--that's revealed at age 13. Just as Mibs is about to learn her power, her papa is in a terrible accident. Mibs convinces herself that her new power must be able to save her dad, so she sets out to help him and, in so doing, embarks on a journey that leads her to unexpected insights about herself, her power, and the world

We agree with School Library Journal, who ended their positive review of the book by saying, "With its delightful premise and lively adventure, this book will please a wide variety of audiences, not just fantasy fans."
Awards Won by this book

  - Newbery Honor 2009
  - Boston Globe-Horn Book Honor Award
  - American Library Association Notable Book for Children 2009
  - Kirkus Best Children's Book of 2008
  - Publisher's Weekly Best Book of 2008
  - Booklist Top Ten First Novels for Youth 2008
  - Oprah's Reading List Pick
  - New York Public Library 100 Best Books for Reading and Sharing
  - San Francisco Chronicle Best Fiction Book for Young Readers 2008
Reading Levels for this book

Interest Level:  Gr. 5-8            DRA Level: 50              Lexile Measure:  1070L
Grade Equivalent:  6.0           Guided Reading: U

Savvy Lesson / Activity Ideas

Special Powers Writing Activity
Here's a fun activity to do after reading this book to the class. Write unique special powers on small strips of paper and have students each pick one strip out of a bag without looking and without sharing their power with their neighbors. Tell the students to pretend that they have that power, and have them write for 10-15 minutes about some good things they've done with their power and some problems it has gotten them into. But here's the catch --they can't mention what they power is specifically because the class is going to have to guess the power from what they write. Once the time is up, have students share what they wrote one at a time, and the rest of the class can guess their power. This is a fun creative writing activity that also helps students to see both sides of a gift.'



---

This book was an honoree for the prestigious Newbery Award for best children's literature. Click to see the full list of Newbery Award Winners.



Enjoy the books!
Betsy, Cindy, and Virginia (the teachers/sisters behind this website)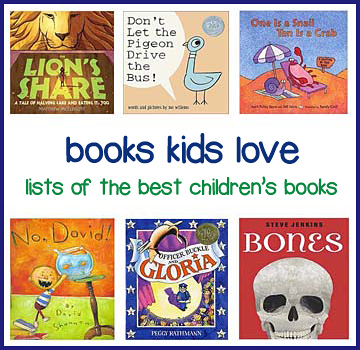 Enjoy our Facebook Feed Here