Knuffle Bunny: A Cautionary Tale
by Mo Willems

Knuffle Bunny is an adorable story about pre-verbal little girl who accompanies her dad to the Laundromat, then leaves her treasured stuffed bunny behind. Her struggle to communicate the problem is adorable, and she's so full of personality that readers will root for a happy ending.
This is a simple but adorable, creative, and heartwarming story that is a guaranteed hit during read aloud time. We love this book!
This is one of our all-time favorite books!  Willems has perfectly captured that wide range of emotions experienced by the very young on a big day out with dad, as well as the predicament that very young children often find themselves in when trying to express themselves.
Willem's illustrations are so wonderfully expressive. Trixie's excitement is adorable and joyous, and her despair and frustration over losing her little stuffed toy are also perfectly captured. Willems use of cartoons on black and white photos is also quite inspired!
This book received a Caldecott Honor in 2005!

Interest Level: Pres-Gr. 1            DRA Level:  18              
Guided Reading: K                     Lexile Measure: 120L
See Inside Knuffle Bunny

Below are the first six pages from inside Knuffle Bunny: A Cautionary Tale: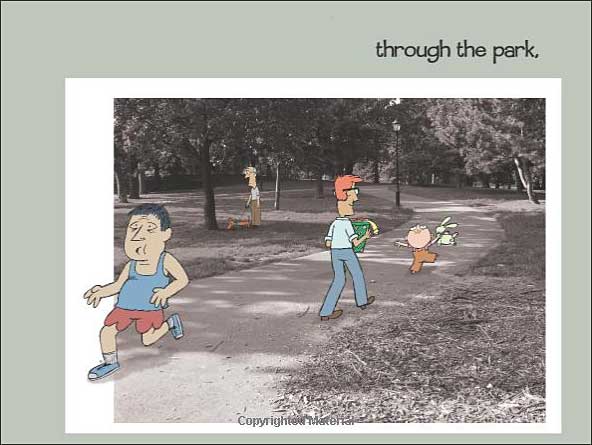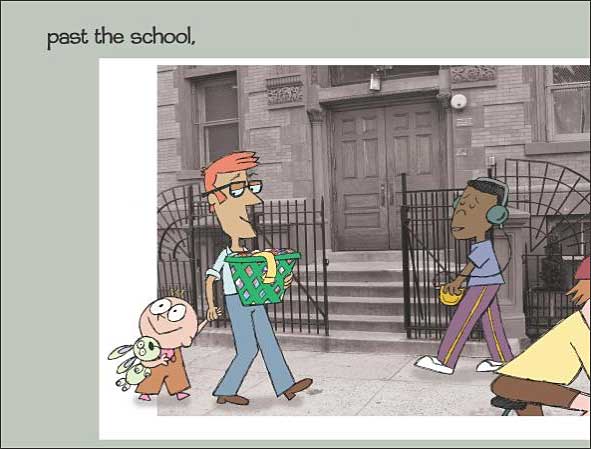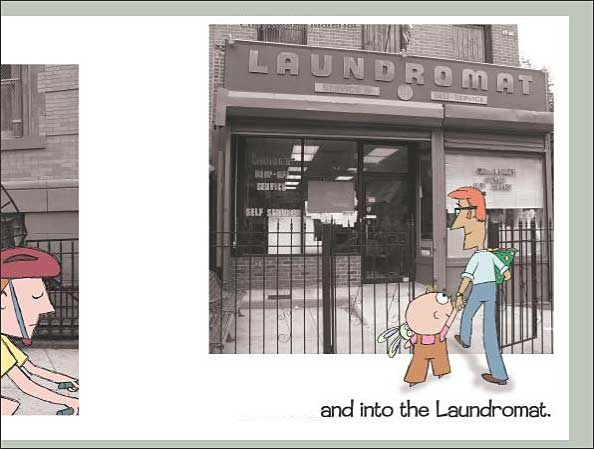 Our favorite page comes a little later in the book.  It's the one just below, where little Trixie is trying to communicate that she has left her bunny behind but she is pre-verbal so she can't get her message across. So cute and something young kids can relate to!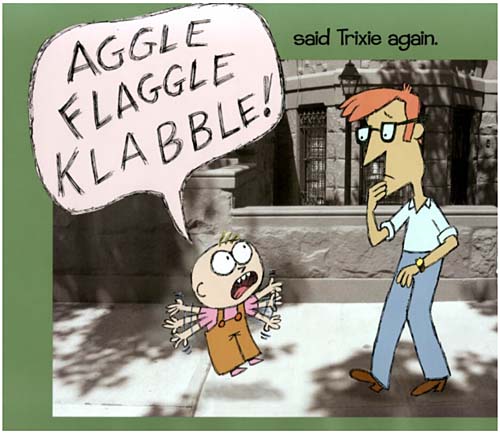 To learn more about this book, click the link below.  Please note that if you purchase an item from Amazon, they give us a small referral fee. (This helps pay for site hosting costs, thus allowing us to keep everything free for site visitors!)


Lesson Idea for this book

Every kid has a favorite toy, just like Trixie's bunny, and if it suddenly disappeared, it'd be really helpful to have a Missing Toy poster already created! 
Using the flyer at the right (larger version here), have your students create a poster about their favorite toy. Before they start, talk about how important it is to be as detailed as possible--in the description and in the drawing--since most other people have never seen their toy before. Their description will be very important in getting the toy back if it is ever lost. :) 
This exercise is good writing practice and is good for developing the ability to describe something in detail.

---

This is a great book, but if it's not exactly the book you are looking for, you can see:
You may also want to check out other books by Mo Willems: