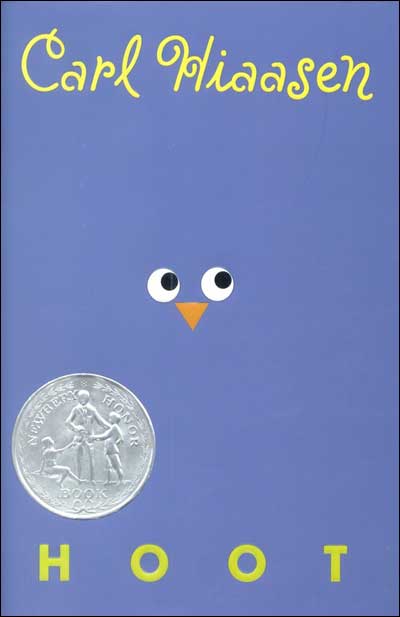 Hoot by Carl Hiaasen

Roy is new to his Florida town, and has just made friends with 'the running boy'--a runaway who has been sabotaging the construction site of a new pancake restaurant because it will endanger a group of miniature owls that burrows on the land. Roy joins the effort, and together the boys do what they can to prevent the construction from moving forward.
This book "is a hoot" (WP Book World) and it's also a great book for spurring discussions on conservation.
Awards Won
  - Newbery Honor 2003
  - American Library Association Best Books for Young Adults 2003
  - American Library Association Notable Children's Book 2003
Reading Level
Interest Level:  Grade 5-8
DRA Level:  60
Lexile Measure:  760L
Grade Level Equivalent:  5.8
Guided Reading Level:  W

There are three different book covers available for this book (although the most common one is the blue one).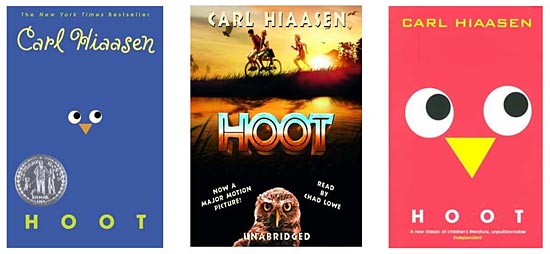 Where to now?
Now that you've seen this great book, what would you like to see now?  Please note that as an Amazon Associate, we earn from qualifying purchases.


This book was Newbery honoree. Click for all Newbery winners.

check out other books by Carl Hiaasen