Hattie Big Sky
by Kirby Larson

For years, orphan Hattie was shuttled between relatives, until one day she courageously leaves Iowa with plans to settle on her late uncle's homestead claim in Montana. Just sixteen years old, she is alone on the homestead, facing blizzards, droughts, and all types of trials.
But she forges ahead, writing about her experience in letters to friends and articles for her hometown newspaper. And she is bolstered by her friendship with the Muellers, her neighbors who are facing discrimination due to their German ancestry. Despite everything, Hattie's determined to stay until a tragedy causes her to discover the true meaning of home.
In a starred review, School Library Journal called Hattie Big Sky a "masterful picture of the homesteading experience and the people who persevered." Larson has captured the wide range of emotions experienced by early settlers. In fact, Larson prepared for this novel by reading homesteaders journals and accounts of her own great grandmother who homesteaded in Montana alone, just like Hattie. The result is "a richly textured novel full of memorable characters." (Booklist)
Awards Won by this book

   - Newbery Honor Book 2007
   - American Library Association Notable Book 2007  
   - National Council for Social Studies Notable Book 2007
   - American Library Association Best Book for Young Adults 2007
Reading Levels for this book

Interest Level:  Grade 6-8
DRA Level:  60
Lexile Measure: 700L
Grade Level Equivalent: 6.3
Guided Reading Level: W

This book has a sequel:

If you enjoy Hattie Big Sky, check out Hattie Ever After, which tells the story of what Hattie does after leaving Uncle Chester's homestead claim.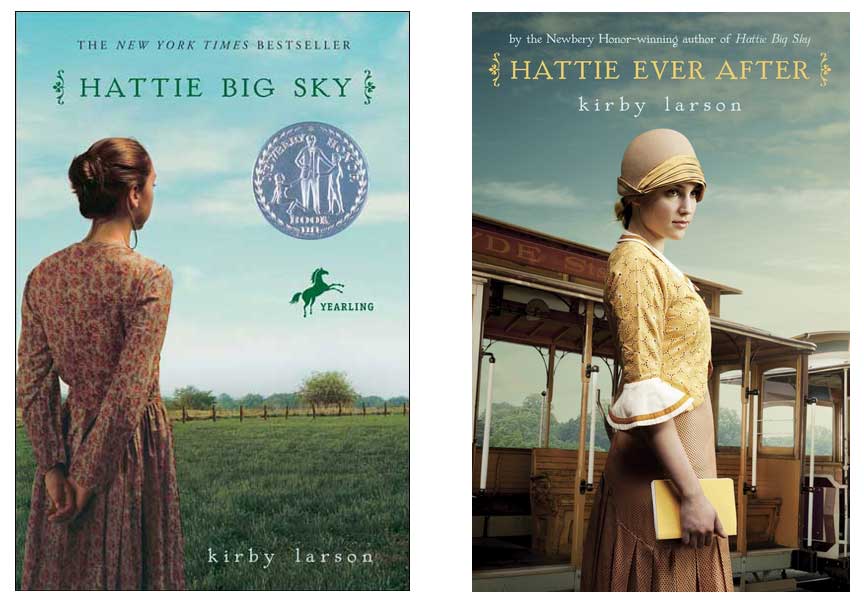 Where to now?
Now that you've seen this great book, what would you like to see now?  Please note that as an Amazon Associate, we earn from qualifying purchases.



This book was Newbery Award honoree. Click to see the full list of Newbery Award Winners.