George Washington's Teeth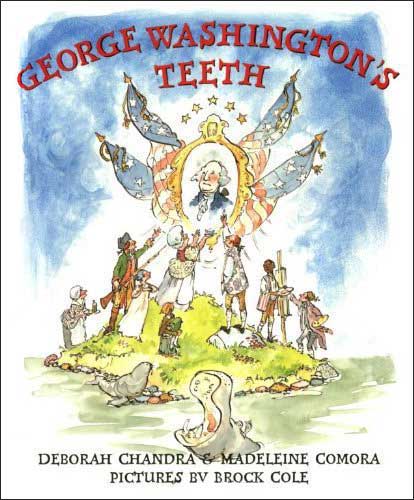 by Deborah Chandra & Madeleine Comora
illustration by Brock Cole
A funny (but still respectful) account of George Washington, centered primarily around this troubles with his teeth. Written in verse, the storyline draws from Washington's letters, diaries, and other historical records, and will dispel some popularly held notions. For instance, did you know that Washington never had a set of wooden teeth? We thought he did!
Reading Levels
Interest Level:   Kindergarten - Grade 3
Grade Level Equivalent : 3.5
Guided Reading Level: N
DRA Level: 30
Lexile Measure: 720L
This book got starred reviews across the board! Booklist said "This is history for youngsters that will stick; it's wild and fun and factual, without a trace of mockery."  And School Library Journal said "This accurate and intriguing slice of history should find a place in any elementary school library."
Below are sample spreads from inside this book.  (Sorry--we didn't capture sequential pages. We'll work on fixing that.)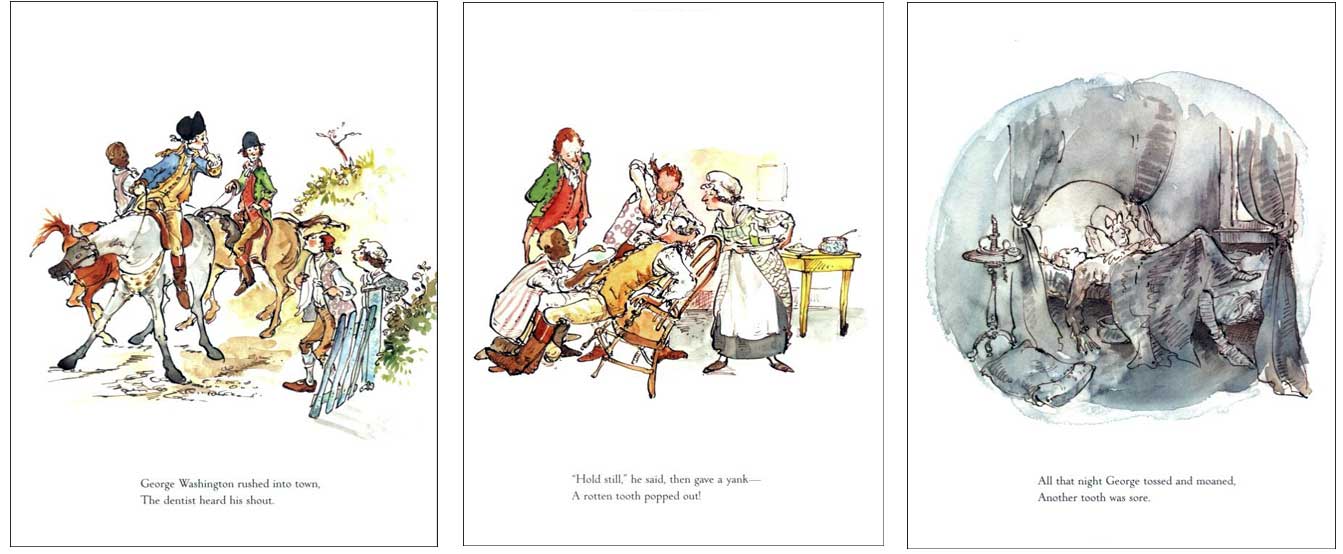 Where to now?
Now that you've seen this great book, what would you like to see now?  Please note that as an Amazon Associate, we earn from qualifying purchases.

  Looking for kids books on George Washington?  Check out our

sale kids books on Lincoln & Washington

Just $2.75 each!  Check out our list of great kids books about Lincoln and Washington. We often have this fantastic book in our inventory.  If we don't currently have this exact book today, there are likely lots more good books to choose from...all at 50% or more off retail prices!

return to list of George Washington books or American History books or President's Day books