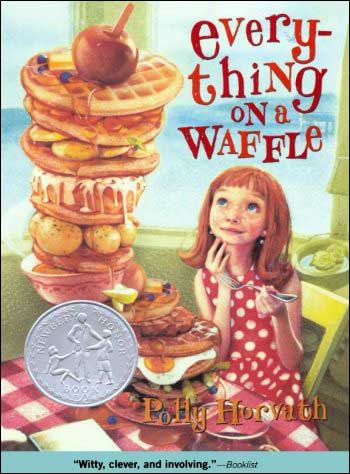 Everything on a Waffle
by Polly Horvath

Eleven-year-old Primrose is sure her parents were not killed at sea, but no one will listen to her. For now, she's living with Uncle Jack, who reluctantly took her in. Over time, a local restaurant owner takes her under her wing, teaches her to cook, and helps her feel loved. Her lively recital of her misadventures and the town's memorable characters are both hilarious and poignant.
"The dilemma of Primrose Squarp is revealed with hilarity and buoyant good nature. . . . Subtlety and slapstick is a challenging combination; Horvath pulls it off beautifully." (The Horn Book Magazine, starred review)
"Horvath delivers another hilariously puckish read with this tale of a (possibly) orphaned girl from a small Canadian fishing village. . . . A laugh-out-loud pleasure from beginning to triumphant end." (Publ. Wkly, starred review)
"The story is full of subtle humor and wisdom, presented through the eyes of a uniquely appealing young protagonist." (School Library Journal)
Awards Won by this book

   - Newbery Honor Book 2002
   - Boston Globe – Horn Book Award
   - New York Public Library Best 100 Children's Books
   - Child Magazine Best Books of the Year
   - Boston Globe-Horn Book Award
   - American Library Association Notable Children's Books
Reading Levels for this book

Interest Level:  Grade 5+
DRA Level:  50
Lexile Measure:  950L
Grade Level Equivalent:   5.9
Guided Reading Level:  V

Book Covers Available

There are two covers for this book.  We believe the one on the left is the updated version and the one on the right is a previous version.  Which is good... the left one is much cuter. :)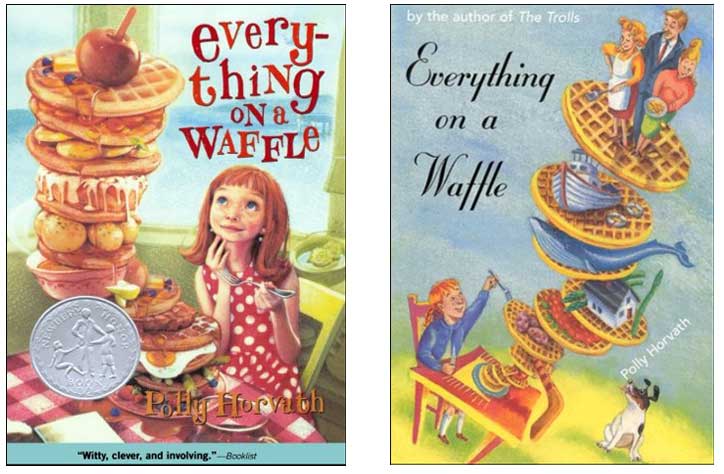 Where to now?
Now that you've seen this great book, what would you like to see now?  Please note that as an Amazon Associate, we earn from qualifying purchases.


This book is a Newbery honoree. Click to see all Newbery Award Winners.