Criss Cross
by Lynne Rae Perkins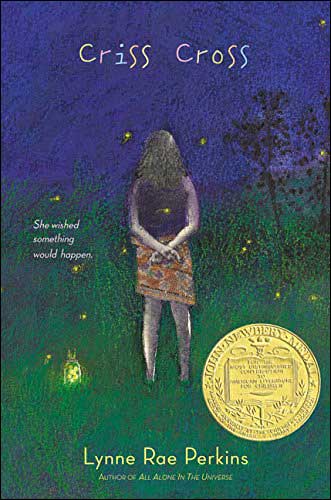 In this sequel to the popular All Alone in the Universe, Debbie, Hector, and number of other characters narrate intermingling stories that are all ultimately about growing up and facing the uncertainty and self-consciousness of life.
The book includes a number of different formats, including haiku, poems, and questions-and- answers, as well as a few photographs and many funny drawings.
Awards Won
  - Newbery Medal 2006
  - American Library Association Best of the Best Books for Young Adults
  - American Library Association Notable Children's Books 2006
  - School Library Journal Best Children's Books 2006
Reading Level
Interest Level:  Grade 6 - 9
DRA Level:  60
Lexile Measure:  820L
Grade Level Equivalent:  5.4
Guided Reading Level:  W
If you are using this book in your classroom, you will find a teaching guide at the publisher's website (about halfway down the page).  To access the site, click: Criss-Cross Teaching Guide
There are two different covers for this book. The light blue one is for Kindle and paperback. The dark blue is the hardcover and audio book cover. Both are cute!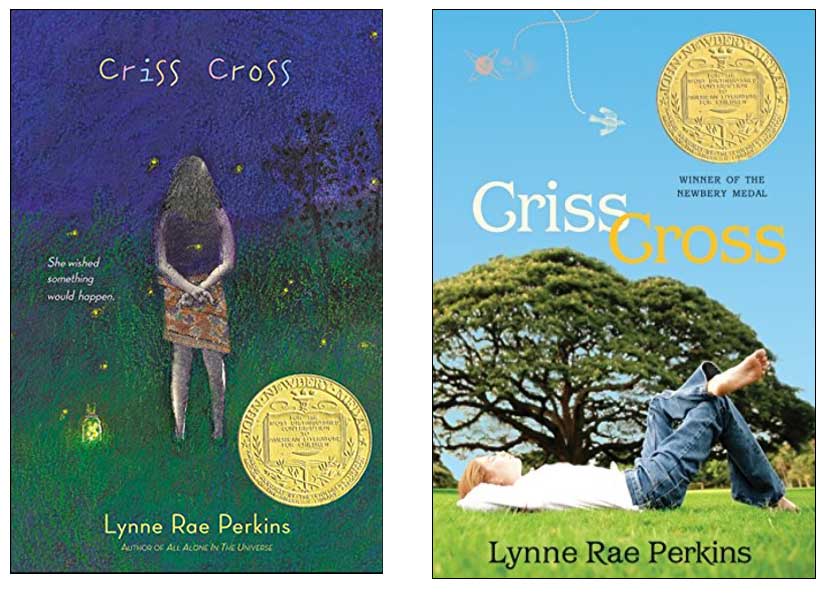 Where to now?
Now that you've seen this great book, what would you like to see now?  Please note that as an Amazon Associate, we earn from qualifying purchases.


This book was an honoree for the prestigious Newbery Award for best children's literature. Click to see the full list of Newbery Award Winners.