When You Reach Me


by Rebecca Stead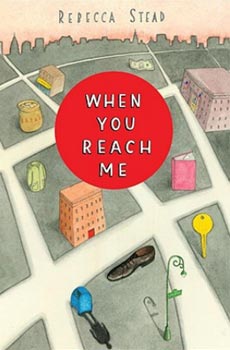 There's a puzzle at the heart of When You Reach Me, and it definitely will keep kids reading to see how it gets resolved!
By the sixth grade, best friends Sal and Miranda can easily navigate their New York City neighborhood. They know where is safe to explore, and what areas to stay away from.
But then everything starts to change. Sal suddenly shuts Miranda out of his life, her family's apartment key gets stolen, and mysterious notes begin to arrive. Miranda slowly comes to realize that whoever is leaving the notes is aware of things that nobody should know. 
In time, she even begins to believe that perhaps only she can prevent a tragic death. This book is "absorbing" (People), "smart and mesmerizing (NY Times), and "thought-provoking" (School Library Journal).


Awards Won
   -Newbery Medal Winner 2010
   -School Library Journal Best Books of 2009


When You Reach Me Reading Levels

Interest Level:  Gr. 5-8              DRA Level: 60                  Lexile Measure: 750L
Grade Equivalent: 4.6             Guided Reading:  W                    


When You Reach Me Lesson / Activity Ideas

$20,000 Pyramid Game
The Scholastic TeacherShare website has a fun end-of-novel project for this book. Readers will remember that Miranda's mom dreamed of becoming a contestant on the game show "$20,000 Pyramid", often practicing at home. For a fun and interactive book-related activity, have students create a game show that includes key events and details from the story. They should create enough questions for two rounds of the game, plus the Winner's Circle too. (The book does a good job of explaining how the game is played.) Then, all of the students who have read the book can play the game together and relive the fun. This could also be a great way to assess whether students read and understood the book.
Source: http://teachershare.scholastic.com/resources/12989#fragment-2




This book won the prestigious Newbery Award for best children's literature! We have a list of all of the Newbery Award books. Check them out.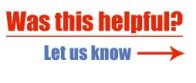 We LOVE getting likes!  It makes us want to keep making these lists!  :) Please press LIKE if you found this information helpful. And help us spread the word by sharing the page.


Or Pin this page to your Pinterest board to share it and remember it for later. :)