Yo! Yes?
by Chris Raschka

Yo! Yes? is a nearly wordless story of the budding friendship between two boys who have just met. The text is minimal-- "What's up?" "Not much." "Why?" "No fun."--but paired with Raschka's bright cartoon illustrations, a wide range of communications are effectively conveyed.
While not written specifically to teach punctuation, this book is a great choice for showing children how punctuation impacts inflection and meaning.
This book won a number of prestigious children's book awards, most notably the 1994 Caldecott Honor, the American Library Association Notable Children's Book honor, and the UNICEF-Ezra Jack Keats Book Award.

Interest Level: PreS-Gr. 2             DRA Level:  3-4                Lexile Measure: BR
Grade Equivalent:  1.2                 Guided Reading: C  


Below are the first two spreads from inside this nearly-wordless book: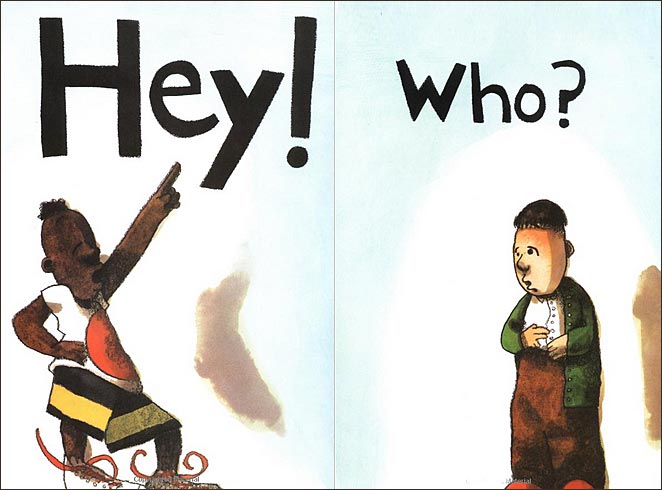 To learn more about this book, click the link below.  Please note that if you purchase an item from Amazon, they give us a small referral fee. (This helps pay for site hosting costs, thus allowing us to keep everything free for site visitors!)


Lesson Ideas for Yo? Yes!

Lesson Idea: Importance of Punctuation
(1) conveying meaning: Write the entire book on the board with periods instead of question marks and exclamation points. Read the words aloud (and try to use a monotone voice).  Then read the book to the class, being sure to show the pages so they can see the punctuation.  Discuss how the punctuation was essential in conveying meaning.

(2) voice inflection:  Read the book as if there was no punctuation (ie: no inflection in your voice that would indicate a question or an exclamation) and then read it with the proper inflection in your voice to match the punctuation. Then discuss with the class how readers must "read" punctuation as well as words and adjust your voice appropriately to help convey meaning.

Lesson Idea: Yo! Conventions!
Beacon Lesson Plan Library has a lesson plan similiar to ours listed above, but with a very interesting twist. To check it out, please click here.


Please note that if you purchase an item from Amazon, they give us a small referral fee.



---
This is a great book, but if it's not exactly the book you are looking for, you can see:
check out other books by Chris Raschka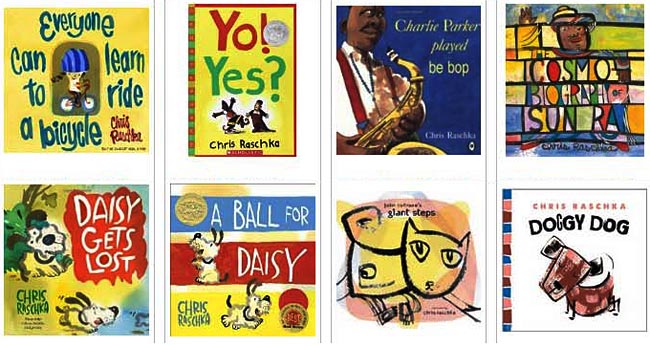 children's books for teaching punctuation


---