When the Moon is Full
A Lunar Year

When the Moon is Full: A Lunar Year
by Penny Pollock
illustrated by Mary Azarian
Twelve moving poems honor the full moons of each month of the year and are accompanied by stunning hand- painted woodcut print by Caldecott winner Mary Azarian (illustrator of Snowflake Bentley).
This collection will capture readers attention and "inspire them to linger a bit longer under the night-time sky."
Reading Levels
Interest Level:   Kindergarten - Grade 3
Grade Level Equivalent:   2.9  (2nd grade, 9th month)
Guided Reading Level:   M
DRA Level:  24
Lexile Measure:  490L

Below are sample spreads from inside this book.  We absolutely love the woodcut illustrations!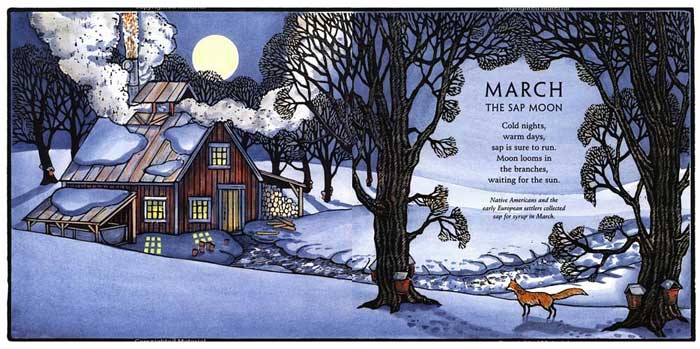 Where to now?
Now that you've seen this great book, what would you like to see now?  Please note that as an Amazon Associate, we earn from qualifying purchases.

You may also want to check out other books illustrated by Mary Azarian, such as those shown below. To learn more, click the images below or her name above.  :)