Water Cycle for Kids
best children's books

Below are the best picture books on the water cycle for kids. This is a fun subject to the teach. Kids love learning those big, big words!  However, the fact that children cannot SEE much of the water cycle means many kids struggle to understand it. This is where picture books can help!
We like using books on the water cycle for kids for two reasons:
(1)  they provide an ideal way to make the invisible visible (ie: water vapor, evaporation...)
(2) they also show the very large scales involved (ie: movement from cloud to rain to mountain run off to stream...)
Showing diagrams and verbally explaining the facts of the water cycle are effective techniques for teaching the water cycle for kids, but adding a thoughtful and engaging children's picture book on the water cycle to the mix might just make the difference for some of your students.


Best Books on the Water Cycle for Kids


The Snowflake:
A Water Cycle Story
(traces a single droplet over
a year as it changes forms -_
overall very well done!)
by Neil Waldman
1st grade - 5th grade

All the Water in
the World
(graphic, rhythmic take on
where water comes from,
where it goes, and why we
must protect it)
preschool - 1st grade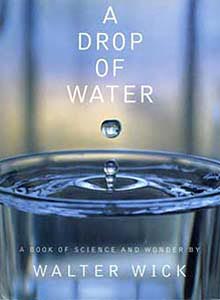 A Drop of Water
(stunning close-up 
photographs
of water in different
stages--fascinating!!!!)
by Walter Wick
2nd grade - 6th grade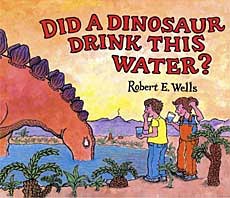 Did A Dinosaur
Drink This Water?
(covers a lot of ground!...
the water cycle, water
habitats, ocean currents,
hydroelectricity, conservation...)
2nd grade - 5th grade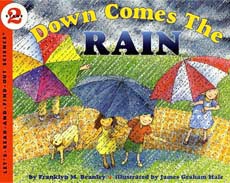 Down Comes
the Rain
(all the basics like how clouds
form, why rain occurs, how
water is recycled, etc.)
Let's Read & Find Out Science
by Franklyn Branley
2nd grade - 4th grade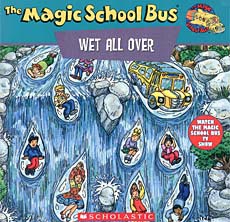 Magic School Bus:
Wet All Over
(Mrs. Frizzle's class shrinks
down and goes thru the
water cycle)
by Joanna Cole
Kindergarten - 3rd grade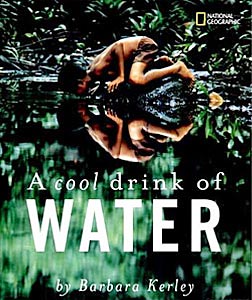 A Cool Drink of Water
(text and Nat Geog photos
show people using and
conserving water around
the world)
by Barbara Kerley
preschool - 2nd grade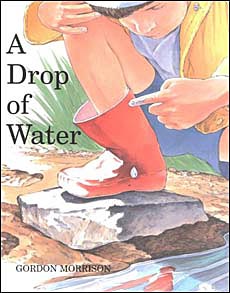 A Drop of Water
(another 'follow a drop'
book -- not our first choice
but a possibility for
middle grades children)
by Gordon Morrison
2nd grade - 4th grade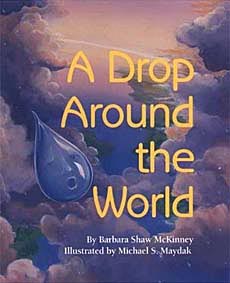 A Drop Around the World
(Follow a drop around the world--watch it change
from steam to snow,
in a plant, underground...)
by Barbara Shaw McKinney
1st grade - 6th grade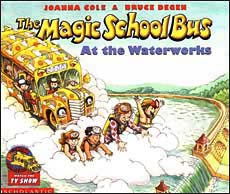 Magic School Bus:
At the Waterworks
(water cycle for middle grades)
by Joanna Cole
2nd grade - 4th grade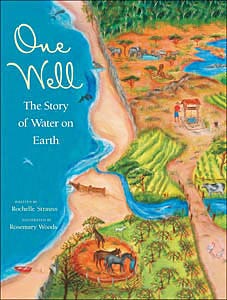 One Well: The Story
of Water on Earth
(on conservation, how all
water 'comes from one well')
by Rochelle Strauss
4th grade - 8th grade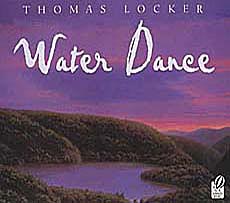 Water Dance
(stages of the water cycle
dramatically depicted through
a series of paintings of the
Catskills wilderness)
2nd grade - 5th grade
---
Enjoy the books!
Betsy, Cindy, and Virginia (the teachers/sisters behind this website)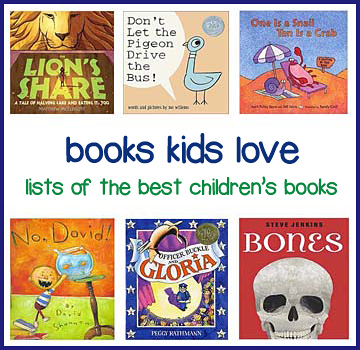 Enjoy our Facebook Feed Here