Books about the Fire at the Triangle Shirtwaist Company
The Triangle Shirtwaist Company fire is one of the most deadly industrial accidents in American history. 146 factory workers died in the fire--almost all were women, most 16-23 and most recent Italian or Jewish immigrants. Tragically, the Triangle Shirtwaist Company owners had placed locks on all of the exits, save the elevator, so when the fire broke out, there was almost no means of escape.

Rather than burn to death, many of the women jumped to the deaths. This tremendous tragedy galvanized the public and led to stricter laws and stronger unions.

The following books discuss the tragic Triangle Shirtwaist Company fire--via compelling non-fiction accounts or heart- wrenching historical fiction stories set at that time period.

Books on the Triangle Shirtwaist Company Fire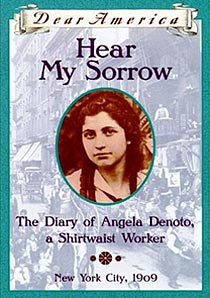 Hear My Sorrow
The Diary of Angela Denoto,
a Shirtwaist Worker
by Deborah Hopkinson
4th grade - 7th grade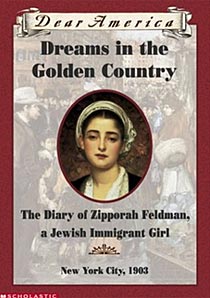 Dreams in the Golden Country
The Diary of Zipporah Feldman,
a Jewish Immigrant Girl
by Kathryn Lasky
4th grade - 8th grade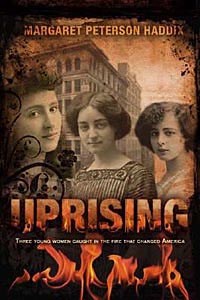 Uprising
by Margaret Peterson Haddix
6th grade - 8th grade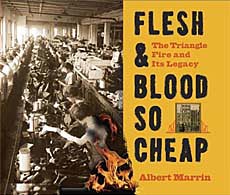 Flesh & Blood So Cheap
The Triangle Fire and It's Legacy
by Albert Marrin
6th grade & Up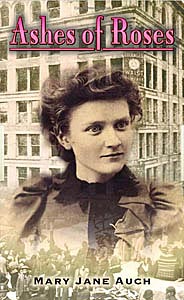 Ashes of Roses
by Mary Jane Auch
6th grade - 9th grade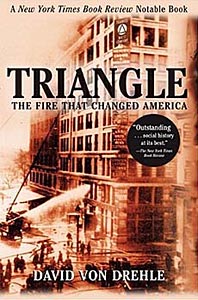 Triangle: The Fire That
Changed America
by David Von Drehle

Yep, this is a pretty short list. There aren't many kids books out there about this topic (which makes sense, right?)  This is what we have so far. If you know of any great ones that we have missed, please let us know.

Where to now?
Now that you've seen this great book, what would you like to see now?  Please note that as an Amazon Associate, we earn from qualifying purchases.