The Moon Over Star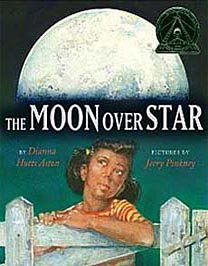 by Dianna Hutts Aston
illustrated by Jerry Pinkney

A young narrator reflects on witnessing the first moon landing and the air of excitement and anticipation that surrounded it.
Jerry Pinkney's illustrations are as lush and expressive as always, and paired with Aston's text, create a "satisfying tribute to this milestone in human history." (Booklist)

Interest Level:   Kindergarten - 2nd grade
See Inside This Book

Below are sample spreads from inside this book.  Fans of multiple Caldecott winning illustrator Jerry Pinkney will immediately recognize his beautifully detailed trademark illustrations. To see larger versions, simply click on the images.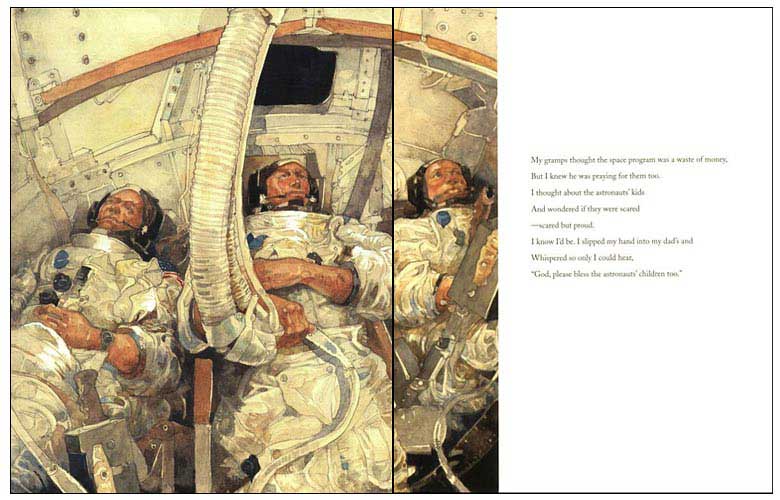 Where to now?
Now that you've seen this great book, what would you like to see now?  Please note that as an Amazon Associate, we earn from qualifying purchases.