The Moon Book
by Gail Gibbons

This book answers common children's questions about the moon with simple, vibrant paintings and straightforward, accessible explanations. Topics include moon origins, phases, the tides, and more. "Wide in scope and visually appealing." (School Library Journal)

A kid-friendly introduction to our planet's cosmic companion, the moon. Explanations about the moon's orbit, phases, impact on tides, and more are "written clearly yet without too much detail" (Booklist), and accompanied by a large, bright illustration.
Interest Level: Grade 1-4
Guided Reading Level: O
Lexile Measure: 740L


Below are sample spreads from inside this book.  As you can see, the illustrations communicate a lot of great information about the moon, and the word choice is perfect for this young audience.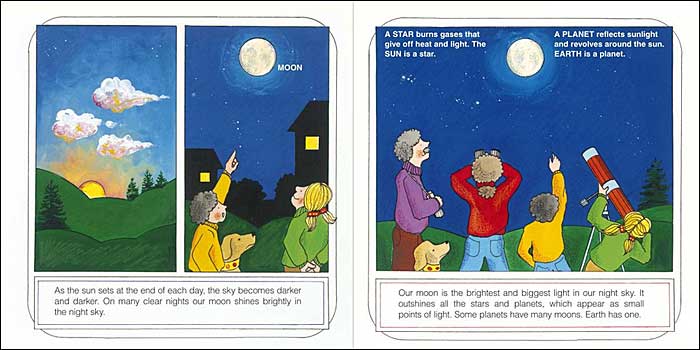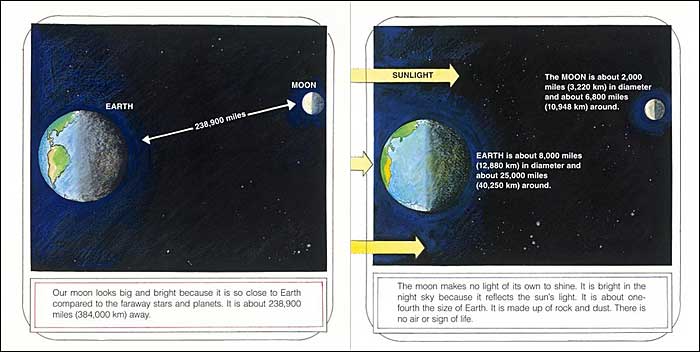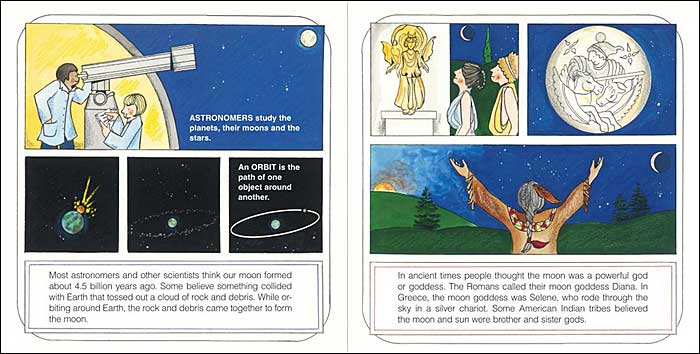 Please note that if you purchase an item from Amazon, they give us a small referral fee. And that helps us cover the costs of this website.



---