children's books about the

Transcontinental Railroad



The building of the Transcontinental Railroad is a relatively short chapter in the settling of the West, but much about it is indicative of the whole movement. It was large in geographic scale and large in its very conception. It required massive waves of people--largely immigrants--and a huge dose of the American optimism and manifest destiny.

The fact that the construction turned into a race just adds even more drama to an already quite dramatic undertaking. Below are beautifully illustrated picture books, compellingly written nonfiction titles, and 'journal' format historical fiction books describing this great effort in our nation's history.

Books on the Transcontinental Railroad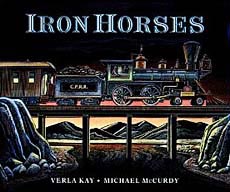 Iron Horses
by Verla Kay
1st grade - 4th grade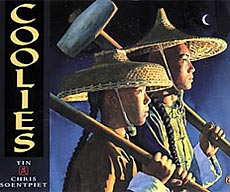 Coolies
by Yin & Chris Soenpiet
all ages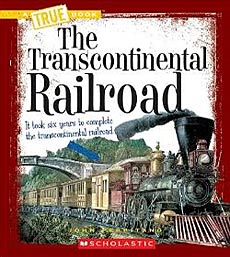 The Transcontinental Railroad
(True Books series)
by John Perritano
2nd grade & Up

Locomotive
(Caldecott Medal Winner!)
by Brian Floca
2nd grade - 5th grade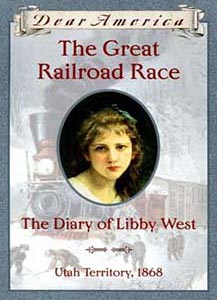 The Great Railroad Race
The Diary of Libby West, Utah
Territory, 1868 (Dear America)
4th grade - 6th grade

Ten Mile Day
and the Building of the
Transcontinental Railroad
by Mary Ann Fraser
3rd grade - 6th grade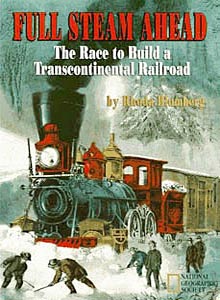 Full Steam Ahead
The Race to Build a
Transcontinental Railroad
by Rhoda Blumberg
4th grade - 6th grade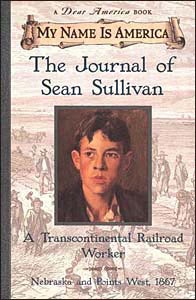 The Journal of Sean Sullivan
A Transcontinental Railroad Worker,
Nebraska and Points West, 1867
(My Name is America series)
5th grade - 8th grade