Team Moon


Team Moon: How 400,000 People Landed Apollo 11 on the Moon
by Catherine Thimesh
Retraces the Apollo 11 mission from the point of view of some of the 40,000 people who made it possible. The Chicago Sun-Times called this book "an edge-of-your-seat adventure... this exhilarating book...will captivate."  And School Library Journal promises that this book "will mesmerize even readers already familiar with the event."

* Winner of the American Library Association Robert F. Sibert Informational Children's Book Award!
Reading Levels for Team Moon

Interest Level:  Gr. 5+                DRA Level:  60                 Lexile Measure: 1060L
Grade Level Equiv:  7.8            Guided Reading:  Y



See Inside This Book

Below is a sample spreads from inside this book.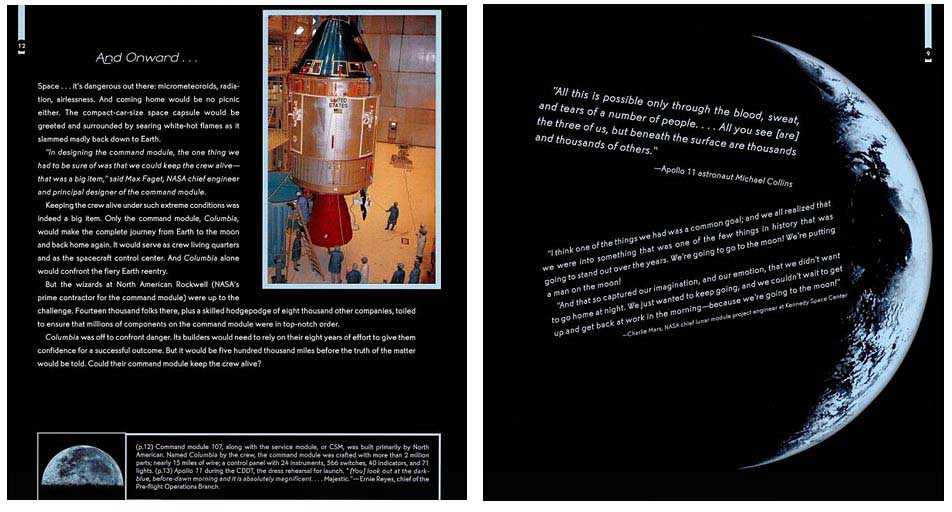 Where to now?
Now that you've seen this great book, what would you like to see now?  Please note that as an Amazon Associate, we earn from qualifying purchases.