Books That Make Teaching Money Fun!


We are teachers, and we happen to think teaching money is a lot of fun! Kids are keenly interested in this subject, since even as little, they know money is something they want to have a lot of, right?  :)  The following children's books are great for adding a literacy component to your math lessons and can make this topic more engaging and memorable.

And remember... money lessons are the type of lessons that, once internalized, can impact a child's whole future. What an important topic to teach children. Although we don't have any studies to reference, conventional wisdom holds that children who are exposed to financial education often in their younger years are more apt to make wise financial decisions when they are adults. And, since kids learn best through stories and example (as opposed to lecturing), these books can be a great resource!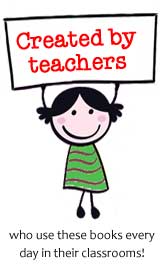 First, what list would you like to see?

Below are our picks for the best books for teaching money available on Amazon.com.  These books are classroom tested...and the kids loved them!  Some of these books are such crowd-pleasers, we read them each and every year when teaching numbers to our first graders. But...we're always looking for new books, so if we have left your favorite books off, please let us know!  Also, please note that if you purchase an item from Amazon, they give us a small referral fee. This helps pay for site hosting costs.
Best Books for Teaching Money to Kids
with links to buy on Amazon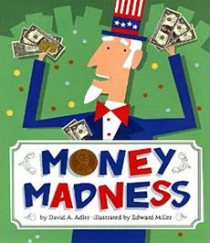 Money Madness
(overall book for teaching
money: a history of money,
why it's needed...)
Kindergarten - Grade 3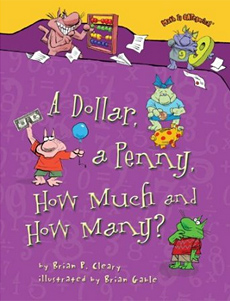 A Dollar, a Penny, How
Much, How Many?
(zany Math is CATegorical
series book; good intro)
Kindergarten - Grade 3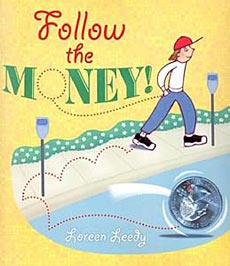 Follow the Money
(follow a quarter thru a day;
including many money-
related problems)
Kindergarten - Grade 3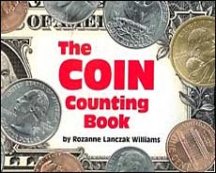 Coin Counting Book
(examples of counting coins--
great for teaching money)
Grade 1- Grade 3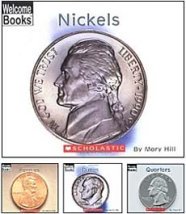 Coins series
(no-frills series on coins;
staple for teaching money)
Kindergarten - Grade 2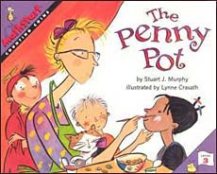 The Penny Pot
(face painting at a fair + one
kid's effort to earn the cost)
Grade 1- Grade 3

One Cent, Two Cents,
Old Cent, New Cents
(a kid friendly summary
with usual Seuss style flair)
Kindergarten - Grade 2

Once Upon a Dime
(a farmer's tree that
grows money, based on
different fertilizer)
Preschool - Grade 1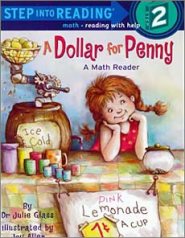 A Dollar for Penny
(a child earns money
at a lemonade stand)
Step into Reading
Kindergarten - Grade 2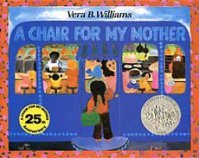 A Chair for My Mother
(brilliantly illustrated book
about a girl saving
money for a gift)
Kindergarten - Grade 2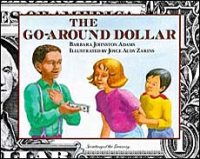 The Go-Around Dollar
(day in the life of a dollar
bill, including great
close ups of bills)
Kindergarten - Grade 3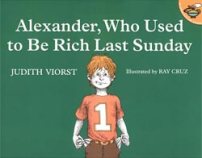 Alexander, Who Used to Be Rich Last Saturday
(classic book about a boy
who burns thru his money)
Kindergarten - Grade 4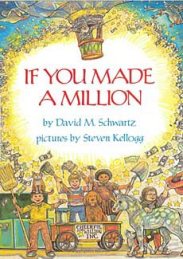 If You Made a Million
(lots of financial education
topics for children:
savings, checks, interest...)
Grade 1-5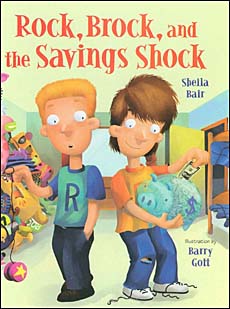 Rock, Brock, and the
Savings Shock
(a story about the benefits
of saving over spending)
Grade 3-5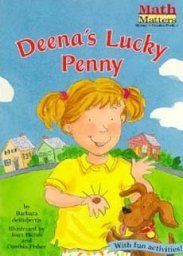 Deenna's Lucky Penny
(Deena works to earn
money for her mom's gift;
lots of money equivalencies)
Grade 2 & Up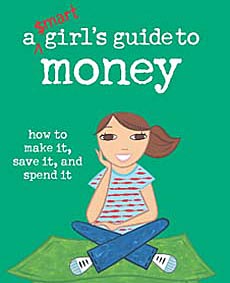 A Smart Girl's
Guide to Money
(an American Girl series
book on personal finance,
smart shopping...)
Grade 5 & Up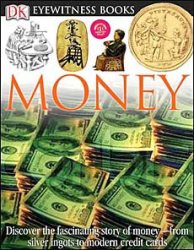 DK Eyewitness
Books: Money
(a DK book chock-full of
all things related to money;
we love DK for kids!)
Grade 3-7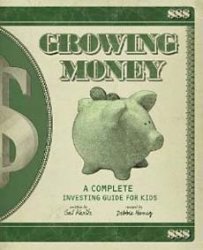 Growing Money
(subtitled A Complete
Investing Guide for Kids--
great intro for kids
interested in this area)
Grade 4-8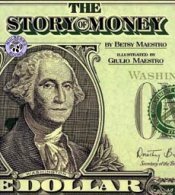 The Story of Money
(a history of money
for older children)
Grade 3 & Up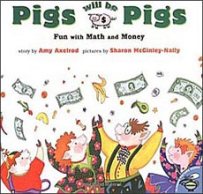 Pigs Will Be Pigs
subtitled Fun With
Math and Money
Kindergarten - Grade 3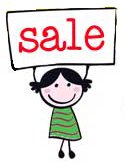 Don't forget to check out our....
sale math books: just $2.75 each!

These books are used but in great shape!  Kids are hard on books. Don't waste your money on new, pristine books that will stay pristine for 5 minutes. Our used [but still very good] books are a perfect middle ground.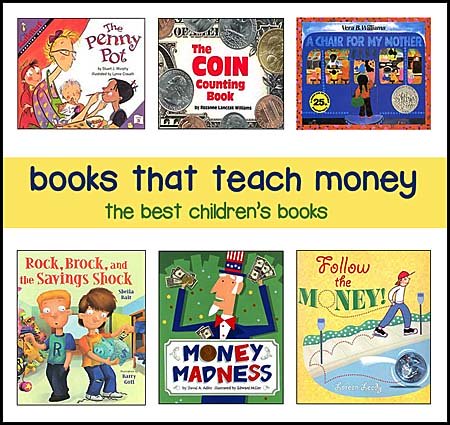 ---