Teaching Letter Writing
with Children's Books

The following books are great to use when teaching letter writing. The books for younger children are great for illustrating the basics components of letters, as well as how fun letter writing can be!  And the books for older children are effective in illustrating the importance and power of writing letters.

In the texting world that we live in, students don't always understand the point and power of letter writing. Sometimes it takes a compelling example of letter writing to demonstrate this. Try one of the books below the next time you are teaching letter writing, and see if it sparks that inner writer in your most resistant students. It just might work!
Note: The interest age of the children's books listed below increases as you move down the page. We're working on listing more books for older children.


Our Favorite Books for
Teaching Letter Writing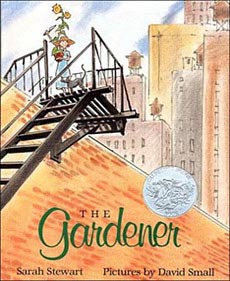 The Gardener
by Sarah Stewart
1st grade - 4th grade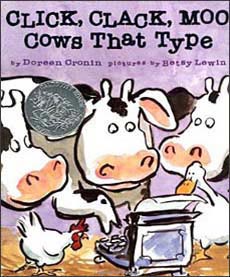 Click, Clack, Moo,
Cows That Type
by Doreen Cronin
Kindergarten -2nd grade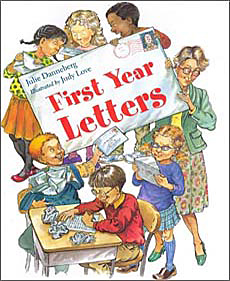 First Year Letters
by Julie Danneberg
Kindergarten - 3rd grade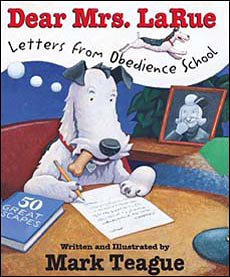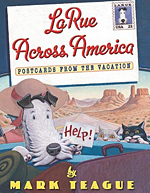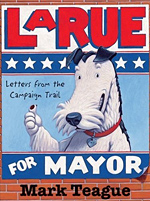 Dear Mrs. LaRue series
 books include (1) Dear Mrs. LaRue: Letters from Obedience School, (2) LaRue Across America:
Postcards from the Vacation; (3) Detective LaRue, Letters from the Investigation, and
(4) LaRue: Letters from the Campaign Trail
by Mark Teague
Kindergarten - 3rd grade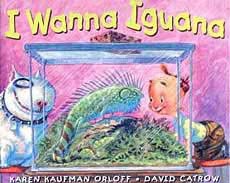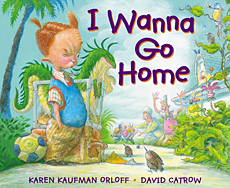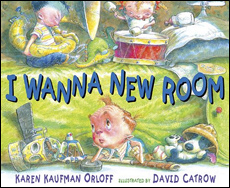 I Wanna... series
books include I Wanna Iguana, I Wanna Go Home, and I Wanna New Room
by Karen Kaufman Orloff
Preschool - 3rd grade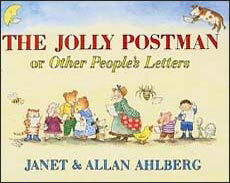 The Jolly Postman
or Other People's Letters
by Janet & Allan Ahlberg
Kindergarten - 4th grade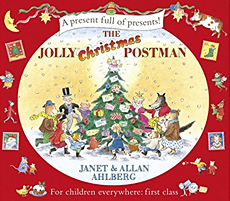 The Jolly Christmas
Postman
A Present Full of Presents!
by Janet & Allan Ahlberg
Kindergarten - 4th grade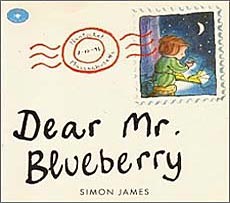 Dear Mr. Blueberry
by Simon James
Preschool - 1st grade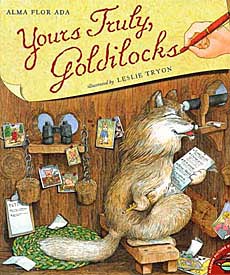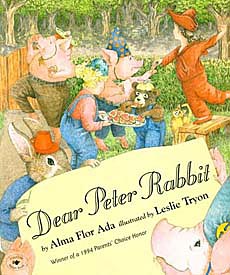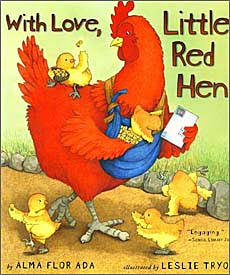 Hidden Forest series
Yours Truly Goldilocks, Dear Peter Rabbit, & With Love Little Red Hen
by Alma Flor Ada
Kindergarten - 3rd grade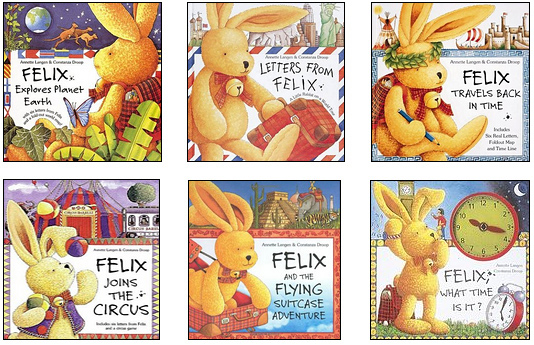 Letters from Felix series
Letters from Felix: A Little Rabbit on a World Tour and other series books
by Annette Langen
2nd grade & Up
chapter books in letter format

If you teach older kids, you may want to have them read one of these books written in letter format. The first one -- Regarding the Fountain -- show the different components of a letter. The other two are more effective at just showing the power of letters in communicating and telling a story. (We know there are lots more chapter books to add to this section, so we'll work on that soon. And in the meantime, if you use chapter books for teaching letter writing in your own classroom or know of a great book your own child has liked, please let us know!)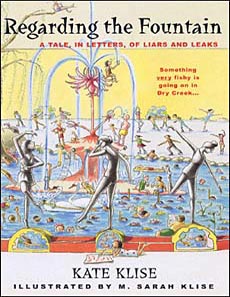 Regarding the Fountain
A Tale in Letters of Liars
and Leaks
3rd grade - 7th grade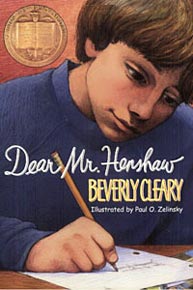 Dear Mr. Henshaw
by Beverly Cleary
3rd grade - 6th grade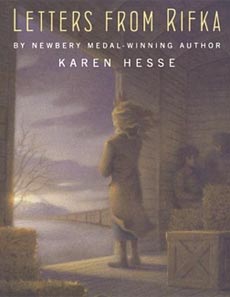 Letters from Rifka
by Karen Hesse
4th grade - 7th grade