Teaching Determination

with the best children's books
Teaching determination, perseverance, dedication, stick-to-itiveness... is so important to a child's future, but how do you do it?  It's certainly something kids need to learn through experience, but they can also learn by example. How many times has the average teacher or parent heard the phrase "It's too hard"? Our usual response is "You can do hard things" but sometimes children need convincing, they need to see how other people with challenges and obstacles persevered due to their determination to succeed. And, we happen to think children's books are perfect for teaching this very thing!
Children learn by example, and children's books are a great source of examples of these important character traits. Below are good choices for teaching determination and perseverance with children's books. We'd love to grow this list, so let us know if you know of other good ones.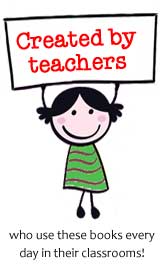 Great Kids Books for Teaching Determination

Flight School
by Lita Judge
Kindergarten - 2nd grade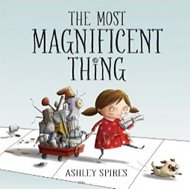 The Most
Magnificent Thing
by Ashley Spires
Kindergarten - 2nd grade

Wilma Unlimited
(determination in sports)
by Kathleen Krull
1st grade - 4th grade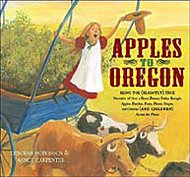 Apples to Oregon
(perseverance as pioneers)
by Deborah Hopkinson
Kindergarten - 4th grade
Pancakes for
Breakfast
by Tomie dePaola
preschool - 1st grade
Thank You, Sarah!
(true story of determination
saving Thanksgiving holiday)
Kindergarten - 3rd grade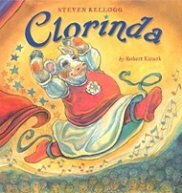 Clorinda
by Robert Kinerk
illustr by Steven Kellogg
Preschool - 3rd grade
Walk On!
(remind kids they've been
determined & succeeded before)
preschool - 1st grade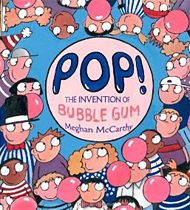 Pop! The Invention
of Bubble Gum
by Meghan McCarthy
Preschool - 3rd grade

Sally Jean, the
Bicycle Queen 
(determination needed
to learn to ride a bike!)
preschool - 3rd grade
Thank You Mr. Falker
(determination to read)
by Patricia Polacco
Kindergarten - 5th grade
Amazing Grace
(success despite opposition)
by Mary Hoffman
Kindergarten - 3rd grade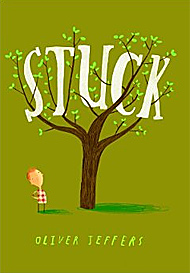 Stuck
by Oliver Jeffers
preschool - 3rd grade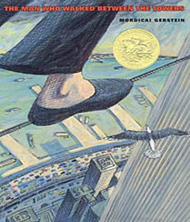 The Man Who Walked
Between the Towers
by Mordicai Gerstein

Little One Step
by Simon James
Preschool - 2nd grade

chapter books that teach perseverance

There are also lots of books out there that help older kids see the value of having determination and persevering.  We've had some requests for books on this subject for older kids, so we've put together the following short list. However, we specialize in books for younger kids, so we don't have reviews for these books. If you're looking for chapter books on determination and perseverance, these books might be a good place to start. To learn more about any of these books, click the Amazon button below.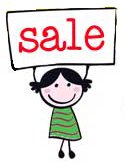 Don't forget to check out our....
sale character education books: $2.75 each

These books are used but in great shape!  Kids are hard on books. Don't spend your money on new, pristine books that will stay pristine for 5 minutes. Our used [but still very good] books are a perfect middle ground.
---