The Best Books on Plants for Kids

Looking for the best books on seeds, trees, and plants for kids. Below are some of the very best plant-related kids books--great for supplementing science units in the classroom or sparking a child's interest at home. Teaching plants with children's books has many benefits, like:
adding a reading component to create a cross-curricular lesson to maximize teaching

differentiate your lesson for the different types of learning styles in your classroom

help children connect the specifics you are teaching about with the larger natural world

add some fun and spark to your lesson and really get your students engaged!
The children's books below are great for using in tree, seed, and/or plants for kids in elementary school. These books educate, they help provide context for hands on experiments, and lastly they also do a great job of showing the true majesty, diversity, and wonder that is so pervasive throughout the earth's plant kingdom.  (And...if you know of some great books on seeds, trees, and plants for kids, please do let us know!

Top Books on Plants for Kids

Jack's Garden
(follows the growth of a boy's
backyard flower garden)
by Henry Cole
Preschool - 2nd grade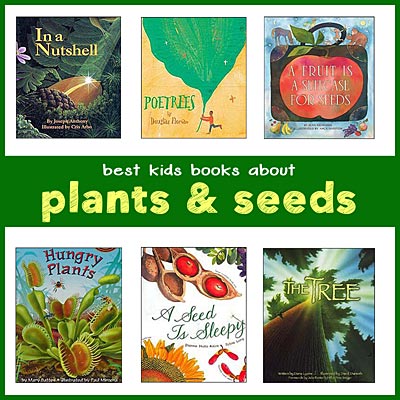 ---