Life During the Great Depression
depictions in children's books

Teaching about life during the Great Depression does not have to be a downer!  Most children's books on the era provide a balanced account--portraying the harsh realities and tremendous sacrifices as well as accounts of compassionate and brave individuals who were determined to survive in this harsh time.
None of the children's books listed below focus entirely on the hardships of the era, and none of the books will leave the reader with a sense of despair and hopelessness. Instead, these 'best books' convey the reality of life during the Great Depression, but also leave the reader better for having read it.


Kids Books on Life During the Great Depression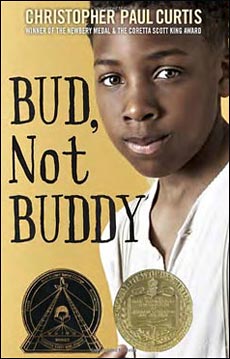 Bud, Not Buddy
(a boy runs away from
his foster home to find his
father. Newbery Award
winning historical fiction)
by Christopher Paul Curtis
5th grade - 8th grade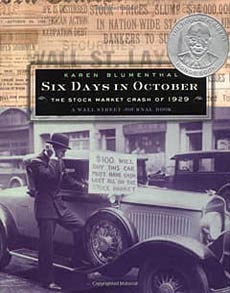 Six Days in October
The Stock Market Crash
of 1929
by Karen Blumenthal
7th grade - 12th grade

other books set during the Great Depression

Here are several other well-recommended children's books about or set during the Great Depression.

American Girl Kit, 1934 by Valerie (Gr. 3-6)
Macaroni Boy by Katherine Ayres (Gr. 4-7)
The Mighty Miss Malone by Christopher Paul Curtis (Gr. 4-7)
All the Earth, Thrown to the Sky by Joe Lansdale  (Gr. 7+)

We don't have dedicated review pages for these books because we haven't had a chance to read yet, but we wanted to let you know about them.  To learn more about any of these books, check them out on Amazon.