Immigrant Stories
in early American history

Teaching about early American immigrant experiences is certainly not one of the core standards for the younger grades. However, there are times when a book on this topic is just what is needed. If you have a new student in your class who is an immigrant, perhaps the entire class could benefit from learning that America is actually made up of immigrants and their descendants! Certain national holidays are also great times to squeeze one of these meaningful books into your busy curriculum. Actually, any day is a good day for a story about immigrant experiences, since the characters in these books embody hope, sacrifice and determination--character traits we'd like to see all our students embrace.
The following children's books are great resources for your immigration lesson plans. Some would make for great read alouds, others would be perfect for required student reading lists. Either way, we think this selection of books will help bring the immigrant experience to life for your students.
Note: The interest age of the book increases as you move down the page.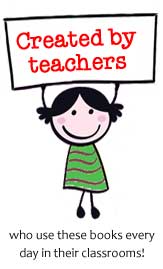 best picture books for immigration lesson plans

chapter books about
early U.S. immigration stories


Below are some good chapter books sharing fictional or real immigrant stories from previous centuries. If any of these books seem like a good fit for you, click the link below.  Some of these connect to review pages by us and others connect directly to Amazon. Please note that if you purchase an item from Amazon, they give us a small referral fee. This helps pay for site hosting costs, thus allowing us to keep everything free for site visitors!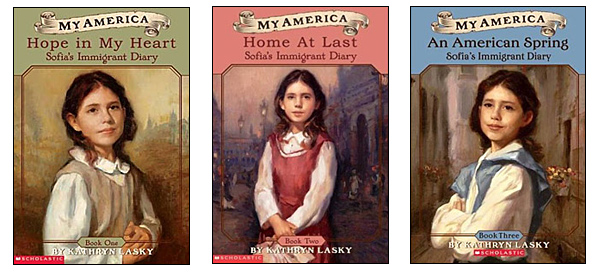 Sofia's Immigrant Diary  (My America series)
Sofia is a nine year old Italian girl who writes in a journal about her family's experiences
as they immigrate to America. There are three books in this My America series that tell her story. 
(Grades 2-5)
American Girl -- Rebecca, 1914
Nine-year-old Rebecca Rubin and her family have recently immigrated to America from Russia
and live on the Lower East Side of New York City. This six book series depicts Rebecca's life in her
new community, with windows into her Jewish culture as well as the challenges and joys that
faced early immigrants at the turn of the century in America.
(Grades 3-5)

Beyond the Western Sea Series
A family of poor Irish immigrants prepare to sail to the New World from England in the mid-19th century, along with a runaway son of an English lord. This series records their life before departure, their adventures on board, and their struggles in their new country. The Escape From Home (Book 1) tells the story of Patrick, 12, and his sister, Maura, as they prepare to reunite with their father in America alongside a new friend named Laurence.  Lord Kirkle's Money (Book 2)--The journey continues, from the ship to America to arrival in the New World. "Will keep most readers on the edge of their seats." (Publisher's Weekly)
(Grades 4-8)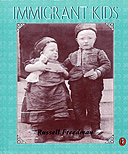 Immigrant Kids
Written by award winning author Russell Freedman, this is "a refreshingly un-woeful introduction" (Kirkus Reviews) to the lives of immigrant children in turn of the century NYC.  Fascinating photos are paired with personal stories of work, play, school and family life. A very handy resource for immigration lesson plans.  (Grades 5-8)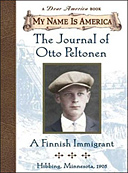 The Journal of Otto Peltonen: A Finnish Immigrant
In this My Name is America book, Finnish-American teenager Otto describes his life at the turn of the century in a small Minnesota mining community, from his daily struggles to the miner's strike his father participates in and his mother's struggle for women's suffrage.  (Grades 5-10)

Shutting Out the Sky: Life in the Tenements of New York 1880-1924
 A brilliant and moving history of early immigration in America. Transports young readers back to the turn of the century New York City tenements, balancing broad discussions with personal stories.
(Grades 5-12)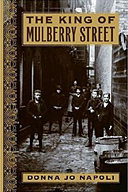 The King of Mulberry Street
Alone at Ellis Island, young Beniamino renames himself 'Dom' and survives alone on the streets until he finally meets a few friends and together they start a profitable sandwich business. "A richly imagined tale, based loosely on the author's family history." (SLJ)  (Grades 6-8)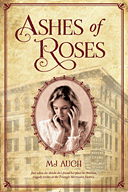 Ashes of Roses
Sixteen year old Rose and her sister are alone in New York City and must make a way for themselves in this strange new city. Rose finds a job at a factory making blouses and soon is caught up in one of the country's worst industrial disasters. 
(Grades 6-9)

Enjoy the books!
Betsy, Cindy, and Virginia (the teachers/sisters behind this website)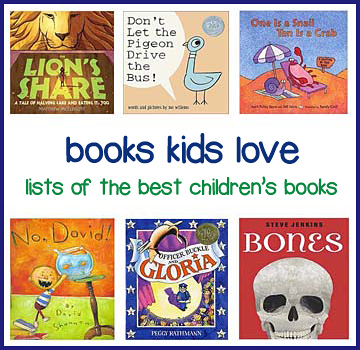 Enjoy our Facebook Feed Here