Books with Homonyms
and Homophones
Homonyms and homophones are super fun to teach because of the funny scenarios that can be created by combining them into one wacky situation or the comic misunderstandings that can take place when some accidentally conjures up the wrong homonym.
The picture books below do exactly that and will have your students laughing out loud at the utter silliness. If you are teaching homonyms and homophones, read them a few of these picture books and they will definitely (1) get the concept, (2) have fun with it, and (3) be itching to create and share their own funny word play riddles!


Best Books About Homonyms and Homophones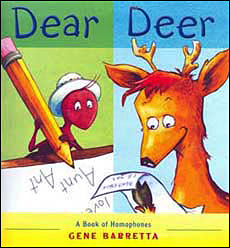 Dear Deer
A Book of Homophones
by Gene Barretta
Kindergarten - 3rd grade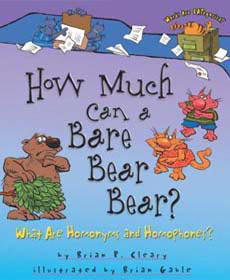 How Much Can a
Bare Bear Bear?  
What Are Homonyms
and Homophones
2nd grade - 4th grade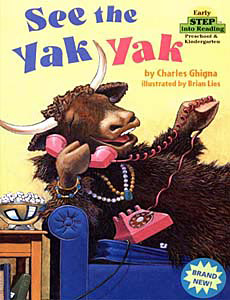 See the Yak Yak 
(Step into Reading series)
by Charles Ghinga
1st grade - 3rd grade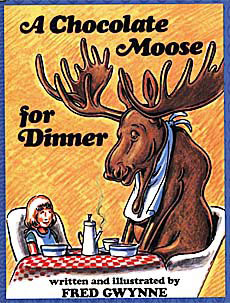 A Chocolate Moose
for Dinner
by Fred Gwynne
1st grade - 4th grade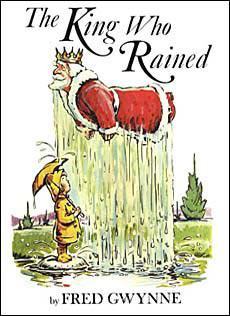 The King Who
Rained
by Fred Gwynne
1st grade - 4th grade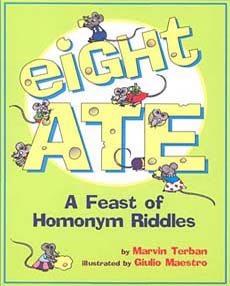 Eight Ate: A Feast of
Homonym Riddles
by Marvin Terban
3rd grade - 5th grade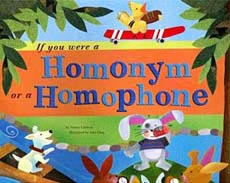 If You Were a Homonym
or a Homophone
by Nancy Loewen
1st grade - 3rd grade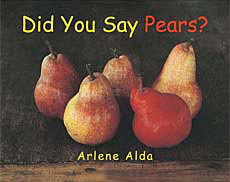 Did You Say Pears?
by Arlene Alda
Kindergarten - 3rd grade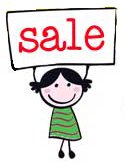 Don't forget to check out our....
sale language arts books: just $2.75 each

These books are used but in great shape!  Kids are hard on books. Don't waste your money on new, pristine books that will stay pristine for 5 minutes. Our used [but still very good] book sets are a perfect middle ground.