Find the Constellations by H.A. Rey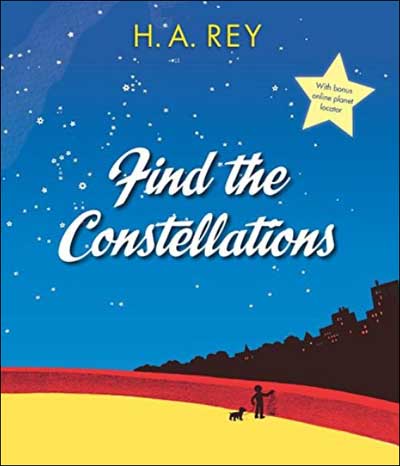 We were so excited to hear that there's now an updated version of a classic book by H.A. Rey (creator of Curious George)!  This book is fabulous -- full of star charts, a guide to the constellations for kids, and details about seasons and the movement of the objects we see in the sky. Recent changes have been incorporated (such as Pluto's status) while retaining the book's enduring charm.
This book is definitely not flashy, but it is a great, clearly written and illustrated resource. School Library Journal called it "an essential purchase." And the Horn Book review called it "A 'must' for public and school libraries and a wonderful book for an individual or family to own."
Reading Level
Interest Level:  Grade 4-6
DRA Level: 40
Lexile Measure: 850L
Grade Level Equivalent: 5.8
Guided Reading Level: Q 
Below are sample pages from inside this book.  This is probably not the best pick for a read aloud, as the illustrations and text are quite small. But for individual browsing, the little details really draws the reader in and makes the text clear.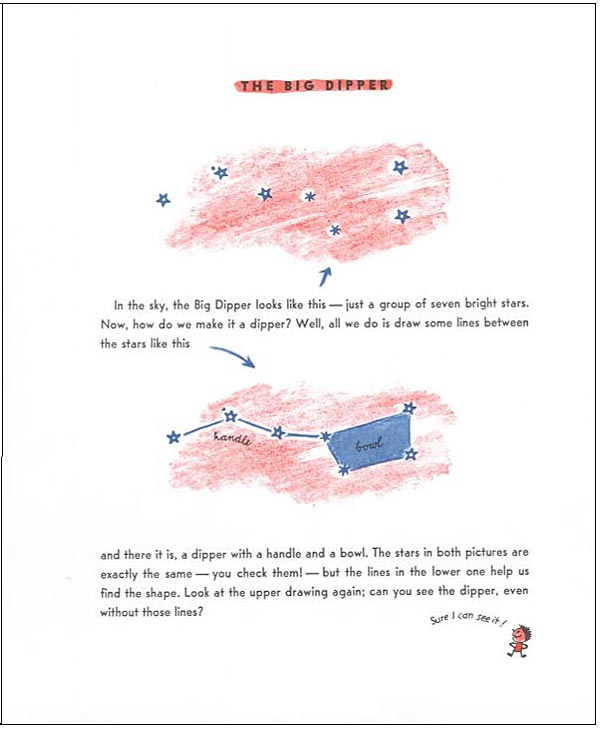 Where to now?
Now that you've seen this great book, what would you like to see now?  Please note that as an Amazon Associate, we earn from qualifying purchases.