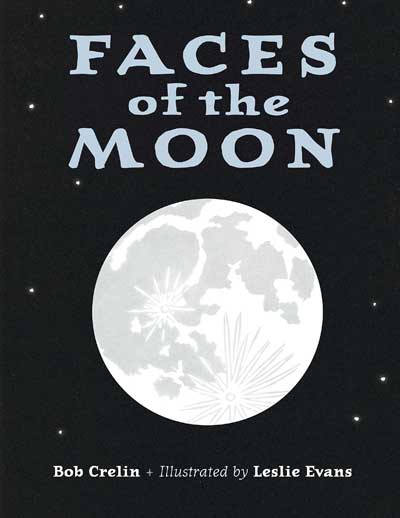 Faces of the Moon
by Bob Crelin and Leslie Evans
(1st grade - 4th grade)  Delightful, bouncy verses describe different phases of the moon (ie: "The Moon's first phase, we call it NEW when Moon's between the Sun and you.") and are complemented by a clever cut-out design and brilliantly colored linoleum-block prints. 
"This appealing ode to the moon and its phases" (Booklist) features a die-cut format that allows for different views of the full moon printed at the center of the book. Add to this Crelin's bouncy, educational verse and Evan's brilliantly colored illustrations and you have a very fine introductory book. (School Library Journal) School Library Journal rightly called this book "a sumptuous presentation."
Below are three sample spreads from inside this book.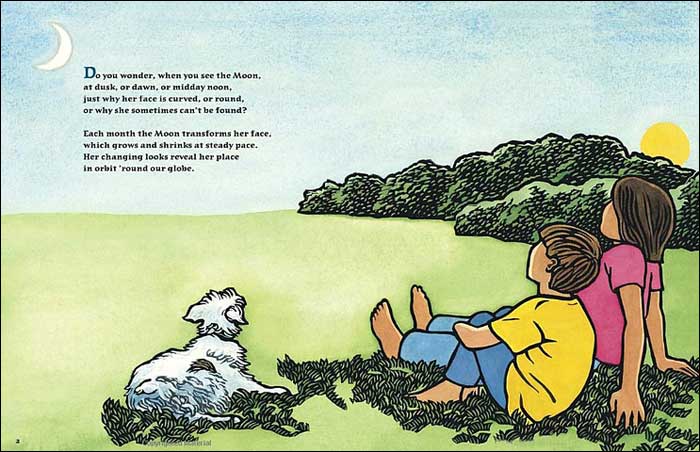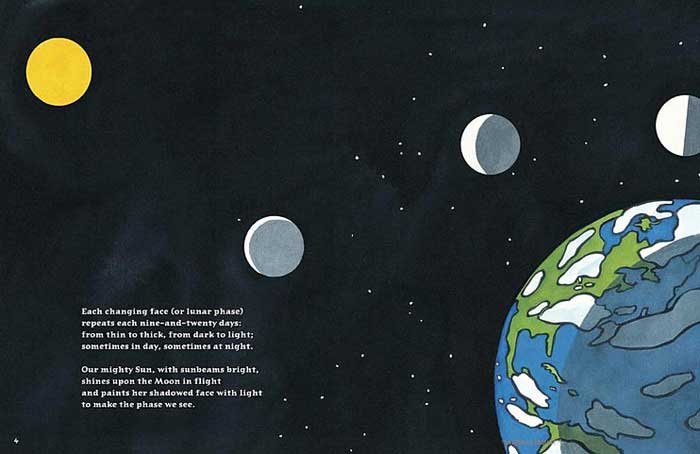 Where to now?
Now that you've seen this great book, what would you like to see now?  Please note that as an Amazon Associate, we earn from qualifying purchases.