Books For Teaching
Compound Words
Compound words are fun to teach, and in our experience, kids find them fascinating. Suddenly, they're finding them everywhere!  Need some examples of compound words to spice up your lesson?  Mix in some kids books! There are, of course, a lot of fun games and activities to use to teach compounds, but have you tried using one of the following creative and fun books?
The following children's books are FULL of examples of compound words. :) But... we need more children's literature titles for teaching this subject. Do you know of any? Please share! We're surprised there aren't more good books on basic language arts concepts such as this one!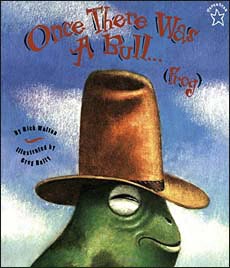 Once There Was a
Bull...(Frog)
(a poor little bullfrog
who has lost his hop and
must find it again)
Kindergarten - 2nd grade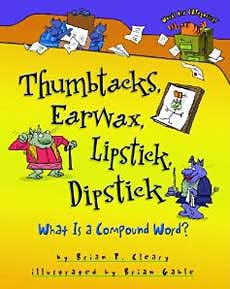 Thumbtacks, Earwax,
Lipstick, Dipstick
(a Words are CATegorical
book that explains what
compound words are and
provides lots of examples)
1st grade - 3rd grade

Flying Butter
(a simple, funny Rookie
Reader book that teaches
compound words)
by Patricia Trattles
Kindergarten - 2nd grade

If You Were a Compound Word
(a Word Fun with whimsical
illustrations and straightforward
text about compound words)
by Trisha Shasken 
1st grade - 2nd grade
Cloudy with a Chance of Meatballs
(a clever and funny story about a
town where it rains food!
Full of compound words!)
by Judi and Ron Barrett
1st grade - 3rd grade
We clearly need more books for this list!  It's much too short. We'd love to hear any recommendations you have on books to add. And if you have you read any of the books above, please let us know what you thought.