Books About Individuality
and Being Unique

Children's books about individuality pack a powerful message! In our society, children often feel so much pressure to be 'normal' or 'like everyone else'. Teaching kids that we're all different and special in our own way can help ease this pressure. When children learn to celebrate and appreciate what makes them unique, they develop into more confident, happy kids, better able to handle the challenges that might come their way.
If you are hoping to teach the students in your class to value what makes them unique, the following children's books can help.


Cupcake
by Charise Harper
Preschool - 1st grade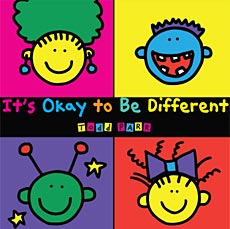 It's Okay to be Different
by Todd Parr
Preschool - 1st grade
Mostly Monsterly
by Tammi Sauer
Kindergarten - 2nd grade
What I Like About Me!
by Allia Nolan
Preschool - 2nd grade

Elmer
by David McKee
Preschool - 3rd grade
Old Henry
by Joan Blos
1st grade - 3rd grade
Odd Velvet
by Mary Whitcomb
Kindergarten - 2nd grade

A Bad Case of Stripes
by David Shannon
Kindergarten - 2nd grade
Ella Sarah Gets Dressed
by Margaret Chodos-Irvine
Preschool - Kindergarten

Free to Be...
You and Me
by Marlo Thomas

Leon the Chameleon
by Melanie Watt
Preschool - Kindergarten

Otto's Trunk
by Sandy Turner
Preschool - 2nd grade
Ruby the Copycat
by Peggy Rathmann
Kindergarten - 3rd grade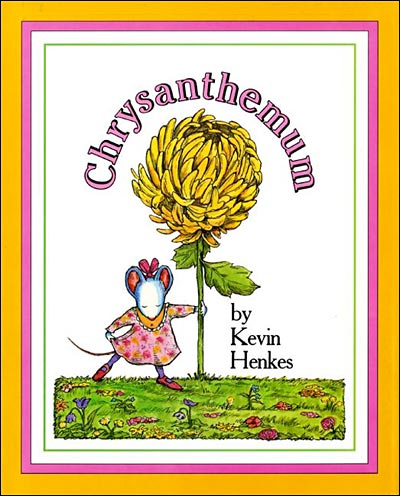 Chrysanthemum
by Kevin Henkes
Preschool - 2nd grade
Tacky the Penguin
by Helen Lester
Kindergarten - 2nd grade

Spoon
by Amy Krouse Rosenthal
Preschool - 1st grade
Me I Am!
by Jack Prelutsky
Preschool - 2nd grade
The Big Orange Splot
by Daniel Pinkwater
Preschool - 3rd grade
A Color of His Own
by Leo Lionni
Preschool - 2nd grade
The Quite Contrary Man
by Patricia Hyatt
Kindergarten - 4th grade

Zero!
by Kathryn Otoshi
Preschool & Up