Best Biographies for Kids

Books of this genre can help children reach deeper levels of understanding in many areas across the curriculum--from Language Arts genre studies to units in history, geography, character education, and many other subject areas.


BEST DEAL:  If you are looking for children's biography books but don't want to spend a lot of money, be sure to check out our list of new and gently used SALE books. Some of the books are new (overstock), and some are used but in good condition!  ALL are 40% or more off retail!   Click the image below to see available books.


Biographies for Kids: Available on Amazon

Below are some of the best autobiographies and biographies for kids. We've tried to trim down our list to just include what we feel are the best biographies written specifically for children, but we are definitely open to your input. If you have some favorite biographies that we have not listed, please let us know.  The interest level (audience age) increases as you move down the page.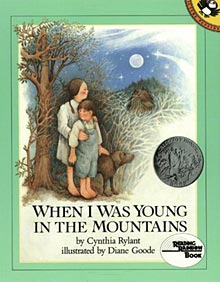 When I Was Young
in the Mountains
by Cynthia Rylant
Kindergarten - 3rd grade

Grandfather's Journey
by Allen Say
Kindergarten - 3rd grade

Eleanor
by Barbara Cooney
Kindergarten - 3rd grade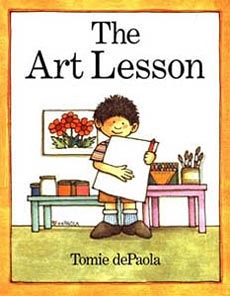 The Art Lesson
by Tomie dePaola
Kindergarten - 2nd grade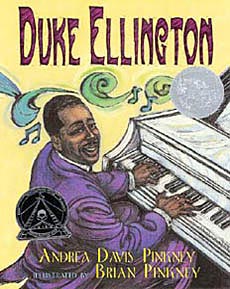 Duke Ellington
by Andrea Pinkney
1st grade - 5th grade

Levi Strauss Gets
a Bright Idea
A Fairly Fabricated Story of a Pair of Pants by Tony Johnston
Kindergarten - 3rd grade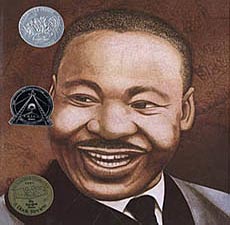 Martin's Big Words
by Doreen Rappaport
Kindergarten - 4th grade
Wilma Unlimited
How Wilma Rudolph Became
the World's Fastest Woman
by Kathleen Krull
Kindergarten - 5th grade

Me...Jane
by Patrick McDonnell
Kindergarten - 2nd grade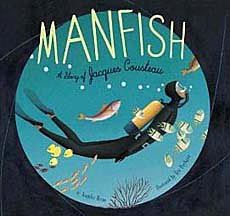 Manfish
 A Story of Jacques Cousteau
by Jennifer Berne
2nd grade - 5th grade

Mama Miti
by Donna Jo Napoli
Kindergarten - 3rd grade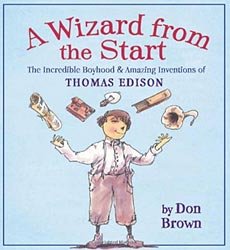 A Wizard from the Start
The Incredible Boyhood & Amazing Inventions of Thomas Edison by Don Brown
2nd grade - 5th grade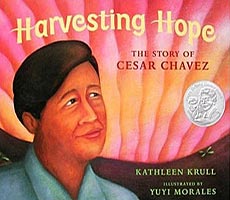 Harvesting Hope
The Story of Cesar Chavez
by Kathleen Krull
3rd grade - 6th grade

Odd Boy Out
Young Albert Einstein
by Don Brown
2nd grade - 5th grade

Neo Leo
The Ageless Ideas of
Leonardo daVinci
by Gene Barretta
2nd grade - 5th grade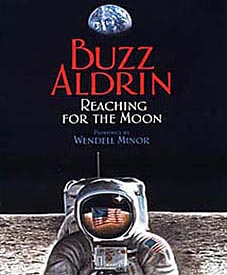 Reaching for the Moon
by Buzz Aldrin
2nd grade - 5th grade

Starry Messenger
 by Peter Sis
3rd grade & Up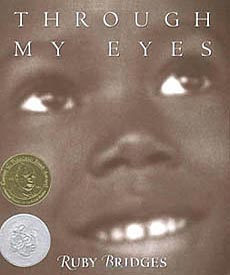 Through My Eyes
 by Ruby Bridges
3rd grade - 7th grade

Bill Peet: An Autobiography
by Bill Peet
3rd grade & Up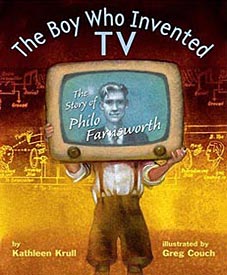 The Boy Who Invented TV
 The Story of Philo Farnsworth
by Kathleen Krull
2nd grade - 5th grade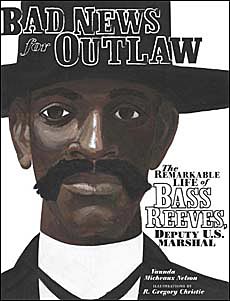 Bad News for Outlaws
The Remarkable Life of Bass Reeves, Deputy U.S. Marshal
3rd grade & Up

Boys of Steel
The Creators of Superman
by Marc Nobleman
3rd grade - 6th grade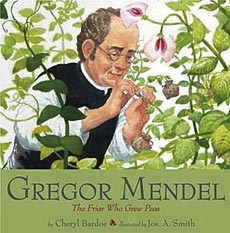 Gregor Mendel
The Friar Who Grew Peas
 by Cheryl Bardoe
3rd grade - 6th grade

Knots in My Yo-yo String
The Autobiography of a Kid
 by Jerry Spinelli
5th grade & Up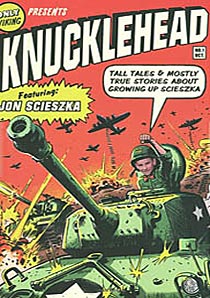 Knucklehead
Tall Tales & Mostly True Stories about Growing Up Scieszka
by Jon Scieszka
3rd grade - 6th grade

26 Fairmount Avenue series
(adorable series that tells the story of DePaola's childhood in the 30s-40s)
by Tomie DePaola  /  2nd grade - 5th grade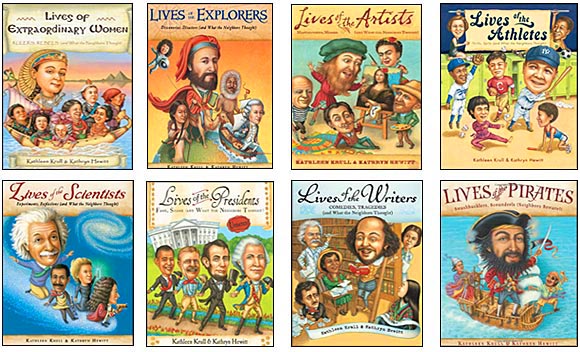 Kathleen Krull's biography series
Lives of the Artists, Lives of the Musicians, Lives of the Writers, Lives of the Athletes, Lives of the Presidents, Lives of the Pirates, Lives of Extraordinary Women
4th grade & Up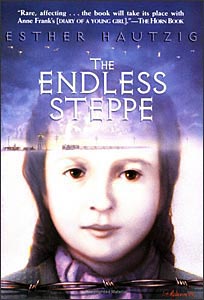 The Endless Steppe
Growing Up in Siberia
 by Esther Hautzig
5th grade & Up

Boy: Tales of
Childhood
 by Roald Dahl
4th grade - 7th grade

The Adventures of
Mark Twain by
Huckleberry Finn
by Robert Burleigh
4th grade - 8th grade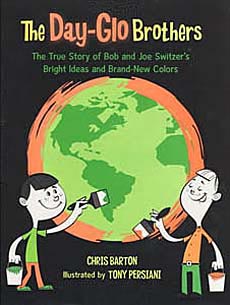 The Day-Glo Brothers
The True Story of Bob and Joe Switzer's Bright Ideas and Brand New Colors
4th grade - 6th grade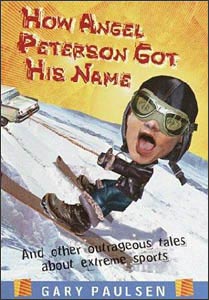 How Angel Peterson
Got His Name
and other outrageous tales
about extreme sports
6th grade - 9th grade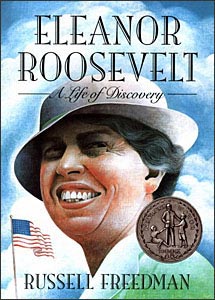 Eleanor Roosevelt
A Life of Discovery
by Russell Freedman
6th grade - 12th grade

The Real Benedict Arnold
by Jim Murphy
5th grade - 8th grade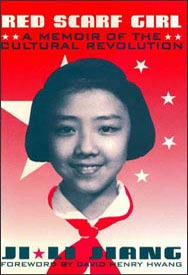 Red Scarf Girl
A Memoir of the Cultural Revolution
by Ji-Li Jiang
5th grade - 9th grade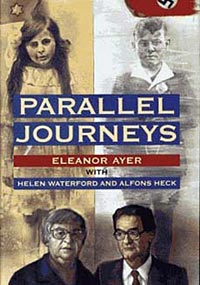 Parallel Journeys
(WW2 told by two youths --
a member of Hitler's Youth and
a concentration camp survivor)
7th grade & Up

Tasting the Sky
A Palestinian Childhood
by Ibtisam Barakat
7th grade & Up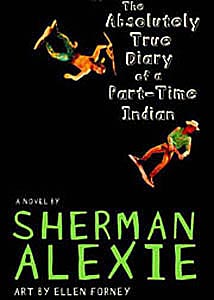 The Absolutely True Diary
of a Part-Time Indian
by Sherman Alexie
7th grade - 10th grade

Lincoln:
A Photobiography
by Russell Freedman
5th grade - 9th grade

Come Back to Afghanistan
A California Teenager's Story
by Said Hyder Akbar
8th grade & Up

We also have dedicated book lists of biographies on the following people:



Biographies for kids on Abraham Lincoln

And we have biographies on Theodore Roosevelt and Charles Darwin