Zachary Zormer:


Shape Transformer
by Joanne Reisberg
illustrated by David Hohn
Zachary always forgets to bring in an object for the weekly math show-and-tell. Undeterred, the quick- thinking boy uses ordinary items to demonstrate geometric concepts (ie: a flashlight to teach the area of a rectangle, a scraps of paper to teach perimeter...)

His clear explanations make this a great teaching tool. SLJ called the book "a well-explained introduction to the concepts of area, perimeter, length, and width" and said "youngsters will find Zachary's quick thinking and solid explanations both entertaining and educational."


Interest Level       2nd grade - 5th grade


See Inside     Sample spreads from inside this book: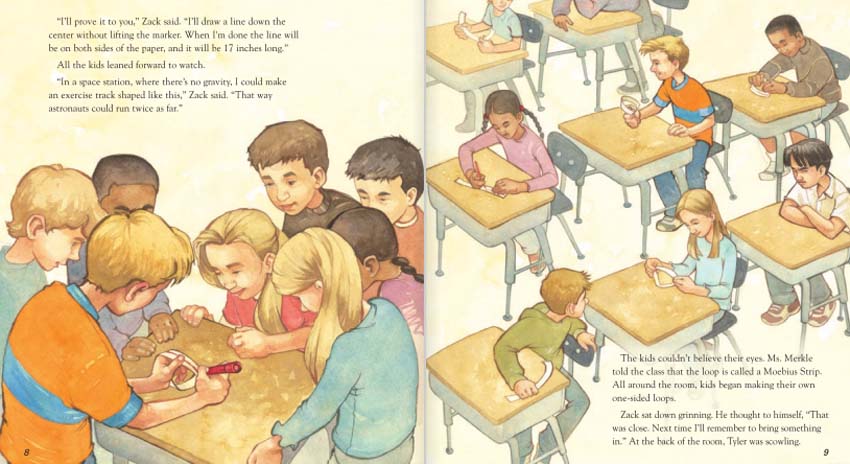 Please note that if you purchase an item from Amazon, they give us a small referral fee.



---