Years of Dust: The Story of the Dust Bowl
by Albert Marrin
"Outstanding writing and high-quality illustrations" (School Library Journal) make this title a great resource for teaching about the dust bow! In engaging, accessible writing, Marrin tells the story of the dangerous black dust storms that blew through the Great Plains in the 1930 and explains how they were the result of reckless farming and poor ecological understanding.
In a starred review, Kirkus called it "a reader-friendly, insightful work of history." Trying to decide between this title and one of the other nonfiction titles on this page? Unfortunately we can't help you! They are all so good. Perhaps it's because we find this time period in US history just so compelling.

Reading Levels
Interest Level:   Gr. 5 & Up         Grade Equiv:  9.3      Lexile Measure: 1040L
Below are sample spreads from inside this book.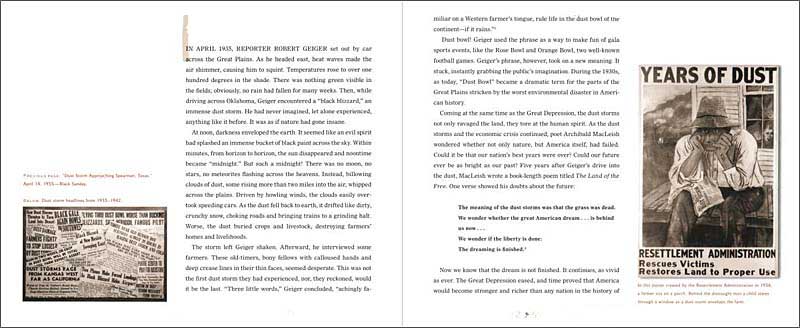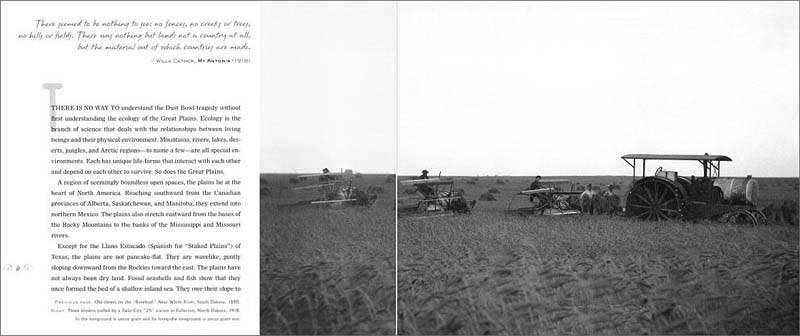 Where to now?
Now that you've seen this great book, what would you like to see now?  Please note that as an Amazon Associate, we earn from qualifying purchases.
BIG SAVINGS! Check out our SALE

sale history books: just $2.75 each


Want to save 50%+ off retail? We sell children's American History books that are used but still in great shape! Perfect for teachers and parents.