Why I Sneeze, Shiver, Hiccup, and Yawn
by Melvin Berger and Paul Meisel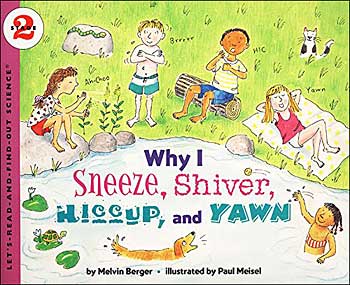 Ka-choo! Yawn! Hiccup! Brr! Why I Sneeze, Shiver, Hiccup, and Yawn is a cute science book helps young children understand how the reflexes in their body do things that are good for them every day... all without them even thinking about it.
What kid hasn't wondered why they sneeze in a dusty room or yawn when tired or shiver when cold. This book answers those pressing questions in a kid-friendly discussion on common bodily reflexes. And, this book also includes some fun, related experiments to use in your human body lesson plans. In their review of this book, School Library Journal called this title an "attractive introductory nonfiction." :)
This book is part of the popular picture book science series Let's Read and Find Out Science. 

Reading Levels: 
Interest Level:  K-Gr. 2 /   Grade Level Equivalent:  3.2   /   Lexile Measure:  480L   /   DRA Level:  34   /   Guided Reading:  O
Sample Pages: 
Below are sample spreads from inside this book. As you can see in the left hand illustration, Berger has selected familiar situations that kids can relate to---in this case, when you give your hiding spot by accidentally sneezing!  Most kids can relate to this scenario. :)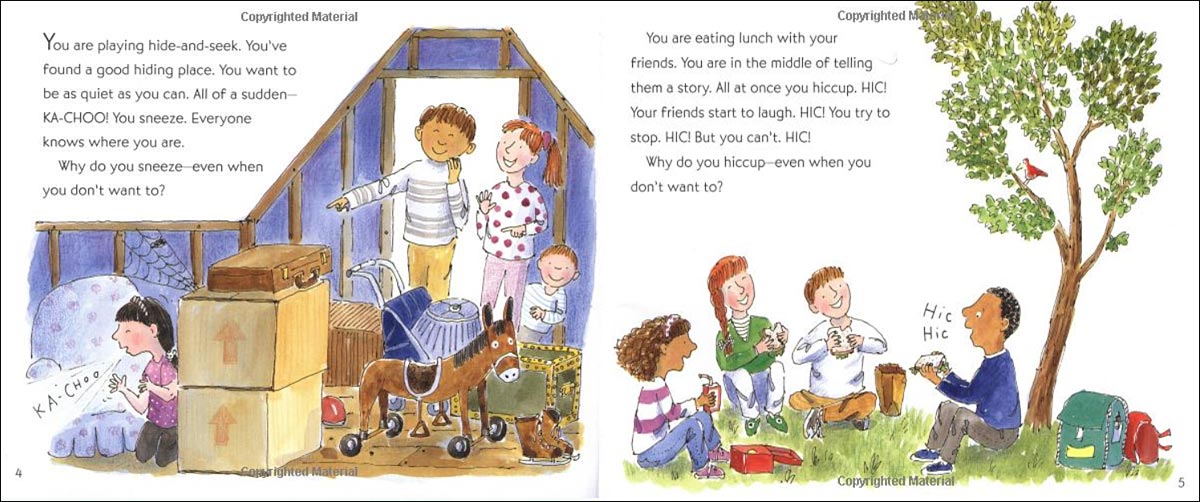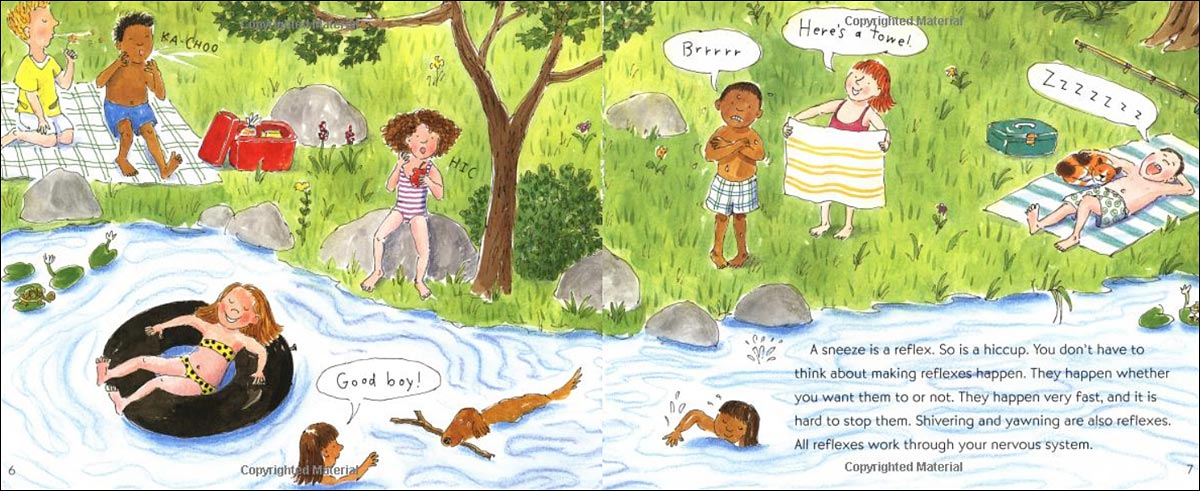 Meisel's illustrations do more than just accompany the text; they also teach!  As an example, we've selected a sample spread showing a boy with a drawing of his nervous system (top right).