Who Was Charles Darwin?

(Who Was? series)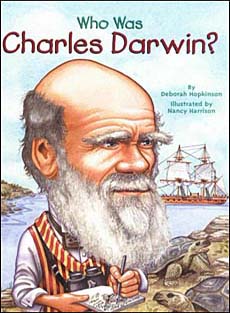 by Deborah Hopkinson
illustrated by Nancy Harrison

This entry in the popular "Who Was...?" series presents a kid-friendly introduction to the life and passions of Charles Darwin, who hated school as a child and often found daydreaming of his real love: the natural world.
Readers learn about Darwin's time aboard the Beagle (incl frequent sea-sickness) and about how his many discoveries along the coastlines of Africa, South America, and the Galapagos Islands led to his groundbreaking ideas.

Hopkinson's text is readable, engaging, and paired with a generous amount of illustrations. This wouldn't be our top choice in this category, but it is a fine option if you'd like to emphasize Darwin's passion and talents.


Reading Levels
Interest Level: Grade 2-5                  Lexile Measure: 760L


See inside
Below are three sample pages from inside this book. To see larger versions, simply click on the images.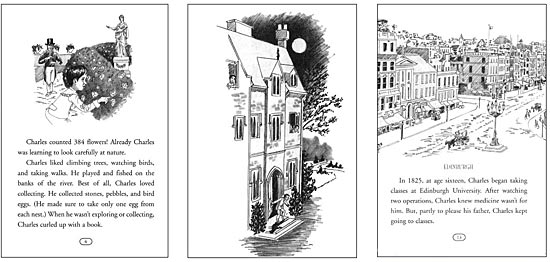 click image to see larger versions
Where to now?
Now that you've seen this great book, what would you like to see now?  Please note that as an Amazon Associate, we earn from qualifying purchases.

---


You may also want to check out other books in the "Who Was...?" series, such as those shown below. To see a list of these books on Amazon, click on the book covers below or on the link just above.