What's for Dinner?

Quirky, Squirmy Poems about the Animal World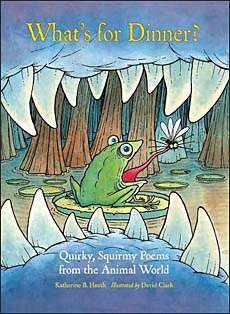 by Katherine B. Hauth
illustrated by David Clark
Finding food / is not a joke.
Living things must eat / or croak.
This clever collection of 29 poems presents 'who eats what' in a graphic, irreverent, but ultimately educational tone that kids love! 
Each poem is paired with comical ink and watercolor illustrations. This is a must-have book for teaching food chains for kids! Hauth's poems are witty, informative, and at times deliciously icky.
Kirkus Reviews rightly said this title "breaks down sophisticated concepts like symbiosis and parasitism in brilliantly accessible terms." A fun read and a cross-curricular treat! This book was a Junior Library Guild Selection!

Interest Level:   Grades 3 - 5
See Inside This Book

Below are sample spreads from inside this book.  Quirky is right!  We love the silliness and love the illustrations!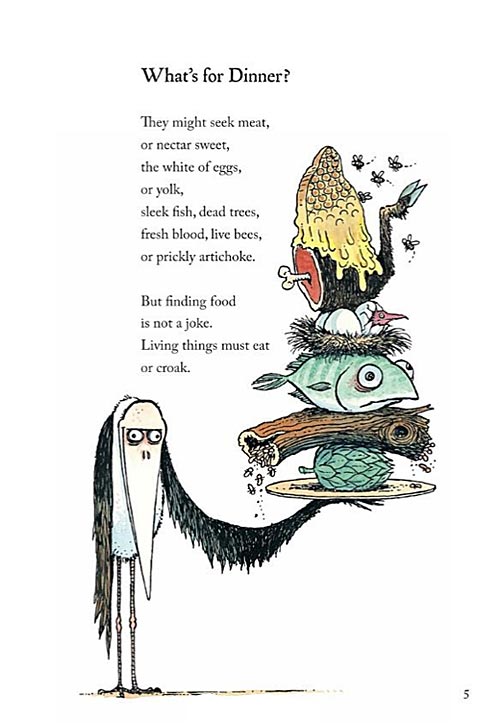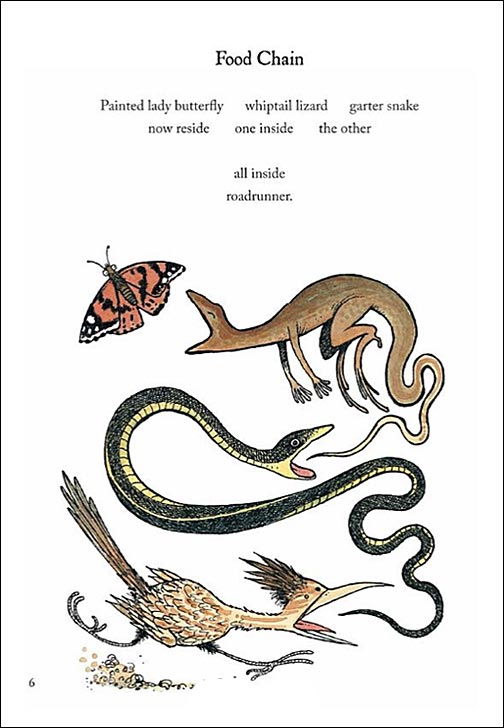 Please note that if you purchase an item from Amazon, they give us a small referral fee. And that helps us cover the costs of this website.


---