What Do You Do With a
Tail Like This?

by Steve Jenkins and Robin Page
What Do You Do With a Tail Like This?

Wowsa!  In a double page spreads, a question is posed: "What do you do with a ___ like that?"
The next spread then answers the question with examples of how different animals use that particular body part. Body parts include nose, ears, tail, eyes, feet, and mouth--each following this same format.
Another exceptional title by Jenkins! We've yet to meet a book by Jenkins that we didn't absolutely love. You'd think after seeing so many of his books, we'd stop touching the pages to see if they are flat or not. His cut paper illustrations have so much texture and detail!  In addition to the fabulous illustrations, this book is a treasure trove of fascinating facts about an variety of animals and their unique, specialized parts.

Interest Level: K-Gr. 5           DRA Level:  18                  Lexile Measure:  620L         
Grade Equivalent: 3.3          Guided Reading: K    

Awards Won

     * Caldecott Honor-- 2004
     * American Library Association Notable Children's Book 2004
     * Kirkus Reviews Best Book of the Year 2003
     * National Council for Teachers of English Notable Children's Book 2004
See Inside What Do You Do With a Tail Like This?

The spread at right answers the question posed in the spread below: "What would you do with a nose like this?" Showing the full animals in fantastic cut paper illustrations, this spread explains what these animals do with their unique noses and how those abilities help them survive.   Other double spreads follow the same format for different body parts.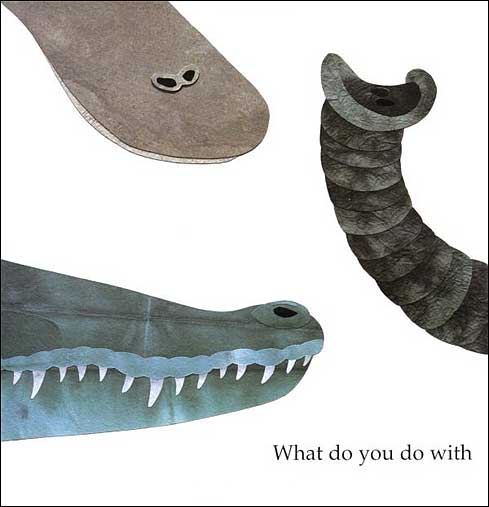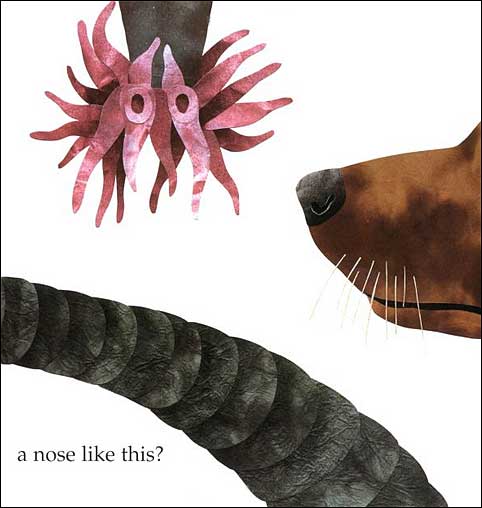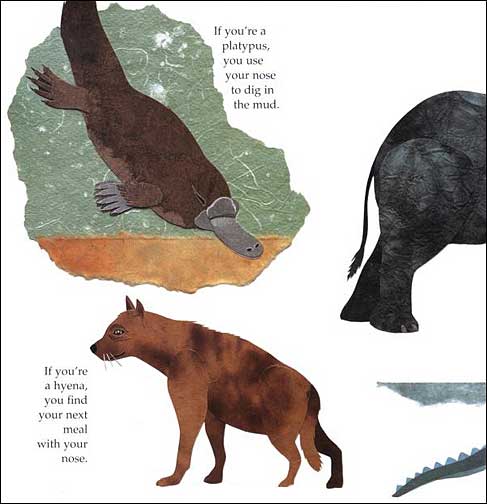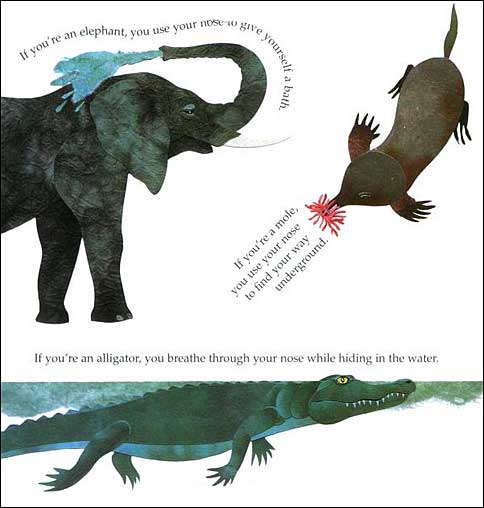 Where to now?
Now that you've seen this great book, what would you like to see now?  Please note that as an Amazon Associate, we earn from qualifying purchases.

---

This is a great book, but if it's not exactly the book you are looking for, you can see:
or check out some other amazing books by Steve Jenkins