What Darwin Saw

The Journey That Changed the World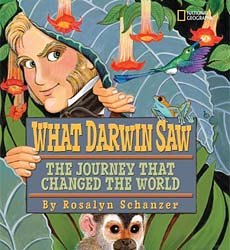 by Rosalyn Schanzer
This highly graphic depiction of Darwin and evolution is a great choice for fans of graphic novels. It's not officially a graphic novel, but it's close! (Pages are composed of bright watercolor cartoons and speech bubbles or small bits of text.)
This book is largely focused just on Darwin's time on the Beagle and when he finally presented his theory (as opposed to his whole life.
"Among the new picture books about Darwin...this one stands up well" (School Library Journal).  And teachers will appreciate the bibliography and research notes section appended at the end.


Reading Levels
Interest Level: Grades 3 - 6           Lexile Measure: NC1020L


See inside
Below are sample spreads from inside this book. To see larger versions, simply click on the images.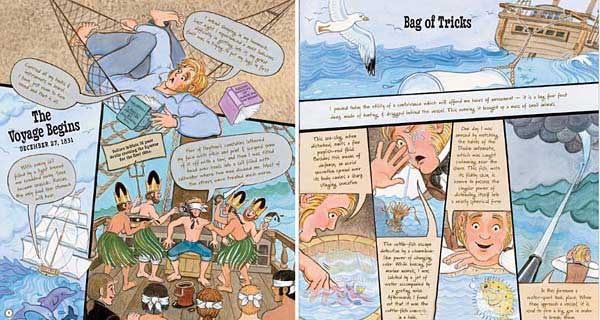 Where to now?
Now that you've seen this great book, what would you like to see now?  Please note that as an Amazon Associate, we earn from qualifying purchases.

---


You may also want to check out other books by Rosalyn Schanzer, such as those shown below. To learn more, click on the book covers below or the link above.