Neale S. Godfrey's Ultimate Kids Money Book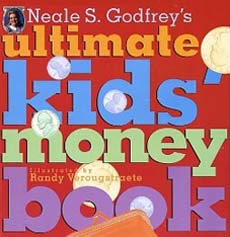 by Neale Godfrey
illustrated by Randy Verougstraete
It's never too early to start a program of financial education for children, and books like Ultimate Kids' Money Book are a great place to start!  Using the everyday experiences of children in her scenarios, this book covers earning, saving, and spending;  banking and credit cards; different kinds of taxes, stocks and bonds; and more. 
Plentiful photo collages and cartoon drawings help clarify the text and add visual interest. School Library Journal called this book "unmatched" and  Booklist said, "Imaginative, informative, and great fun, this book is an exceptional buy."


Reading Levels    Grade 3 - Grade 6


See inside
Below and at right are typical pages from inside the book. As you can see, this is definitely not a book to be read aloud; it's packed with information!  We think it's attractively packed though, and nicely illustrated and designed. This book will answer virtually any question about money that a student may have. In fact, it'd be a great resource for student reports.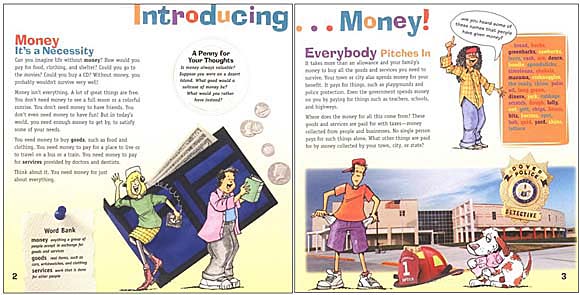 Please note that if you purchase an item from Amazon, they give us a small referral fee. And that helps us cover the costs of this website.


---