Trout are Made of Trees

by April Pulley Sayre; illustrated by Kate Endle
A simple picture book about food chains and the interconnectedness of plants and animals (incl. humans.)
In the story, three children watch as leaves fall from trees and land in a stream, where they then decompose into food for fish, which in turn becomes their picnic lunch.


It's the "exceptional" (School Library Journal) collage illustrations that earned this book an entry on our list. The text is adequate; it's the collages that set the book apart. 
This is an excellent choice if you are looking for a cute, simplified treatment of food chains and food webs--just the right level of detail for Kindergarteners. The fact that the children in the story record their observations in science notebooks makes this book a great way to model this activity for young ones.
Interest Level: Kindergarten - Grade 1                Lexile Measure: AD450L
See Inside This Book

Below are sample spreads from inside this cute, educational book: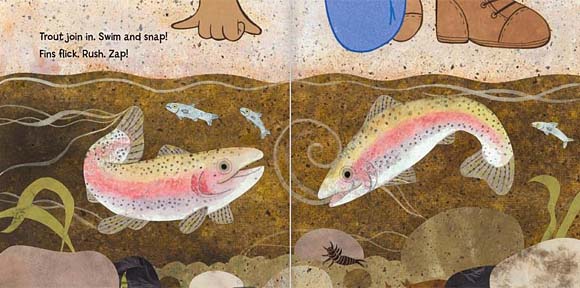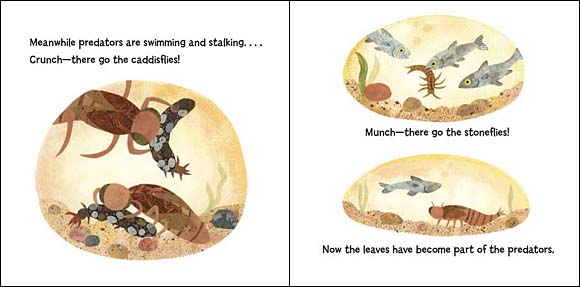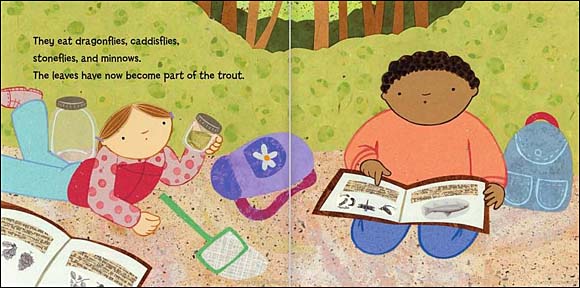 Please note that if you purchase an item from Amazon, they give us a small referral fee. And that helps us cover the costs of this website.


---