Tough Boris


by Mem Fox


written by Mem Fox
illustrated by Kathryn Brown

Pirates are all gruff, mean, greedy, and dangerous, right?  When a boy sneaks onto the ship of the meanest of the bunch--Tough Boris von der Borch --he learns that Boris and his crew are actually kind of sweet and fun. They cry when a pet parrot dies, they divide up their treasure evenly...they are not at all what the delighted little boy expects!
In their review, School Library Journal said "Tough Boris is a treasure....A compelling and entertaining tale of adventure."  We think your kids will like it!
Booklist rightly points out that in some of the early spreads it isn't clear that the boy is on the ship with the pirates. We recommend you add a little commentary to clear that up in case some kids miss it. (This shouldn't dissuade you from getting the book though. It's just a little thing to be aware of).


Interest Level: Preschool-Gr. 2           Grade Equivalent: 2.2             Lexile: 190L


Below are sample spreads from inside this book.  To see larger versions of these spreads, simply click on the images.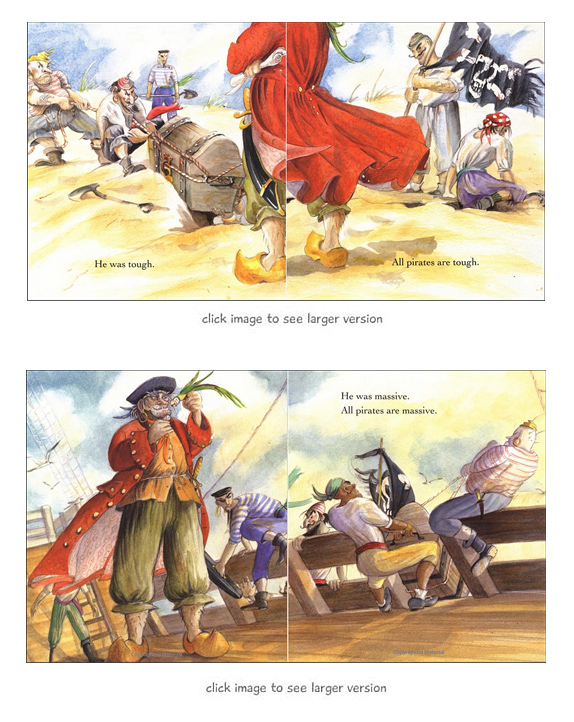 Please note that if you purchase an item from Amazon, they give us a small referral fee. And that helps us cover the costs of this website.


---