To Root, to Shoot, to Parachute
What is a Verb?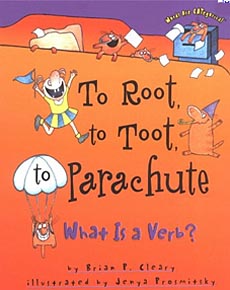 To Root, to Shoot, to Parachute:
What is a Verb
written by Brian Cleary
illustrated by Jenna Prosmitsky

For children who believe learning grammar can't be fun, here's something fresh to consider: a sparkling look at verbs that might just change their minds.

Cleary's energy and sunny choice of words make the book lively and delightfully bright, a feeling reinforced by the action- packed illustrations scattered across the pages.
Children can use the book in class or at home. The author proves once again that "educational" doesn't have to mean dumpy and dull.  -Booklist


Reading Levels
Interest Level: Grade 1-4            DRA Level:  34
Grade Equivalent:  2.9                Guided Reading: O

Peek inside
Below are sample pages from inside To Root, to Toot, to Parachute: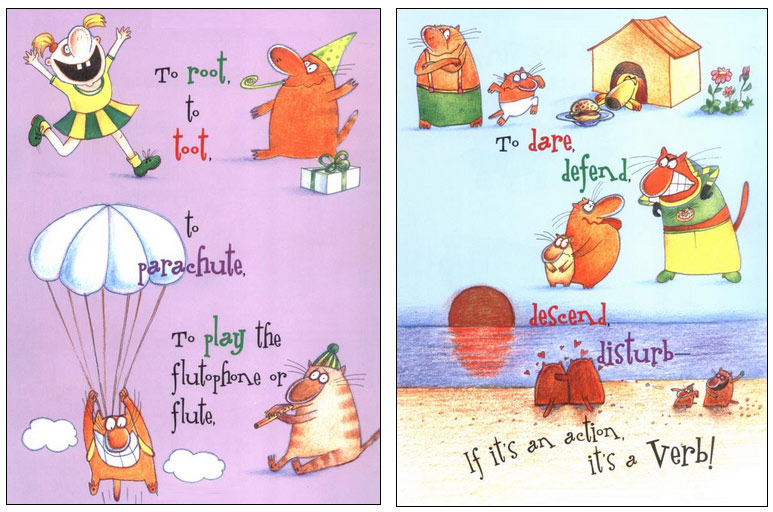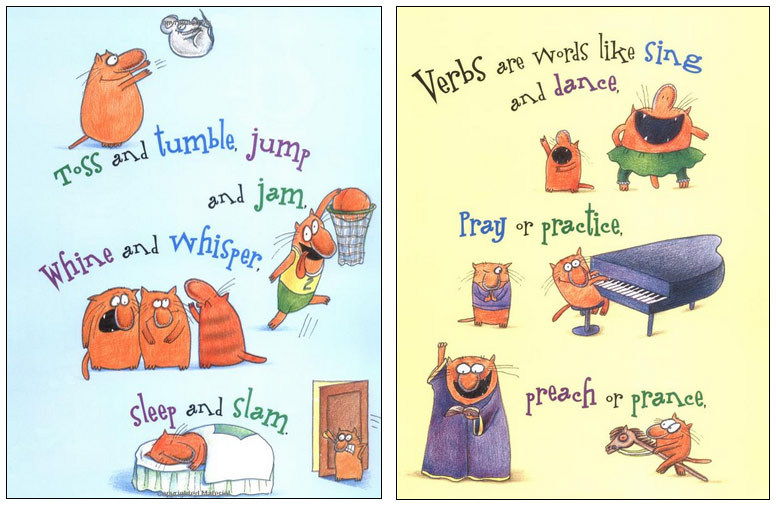 Please note that if you purchase an item from Amazon, they give us a small referral fee. And that helps us cover the costs of this website.


---


If you like this book, check out the other Words are Categorical books. Kids love 'um, and they really are helpful when teaching different phonics / language art topics. (And there's a Math is Categorical line of books as well!) To learn more about these books, click on the book covers below or the link above.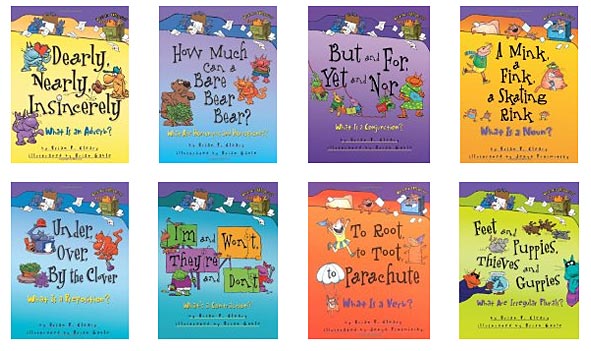 ---