To Be Like the Sun


by Susan Swanson; illustrated by Margaret Chodos-Irvine
A young girl plants a sunflower seed and then eagerly watches it grow through the different seasons. Through Swanson's brief, lyrical lines, readers learn about the different stages of growth from seed to sunflower then back to seed again.
The vibrant linocut illustrations by Margaret Chodos-Irvine (illustrator of Caldecott winning book Ella Sarah Gets Dressed) add to this book's appeal.
Booklist said "the basic presentation of the plant's life cycle makes this a natural for classroom sharing" and Kirkus Reviews said "the ideas lend themselves to discussion and curriculum applications for young children."
Interest Level:    Preschool - Grade 3
Below are sample spreads from inside this book.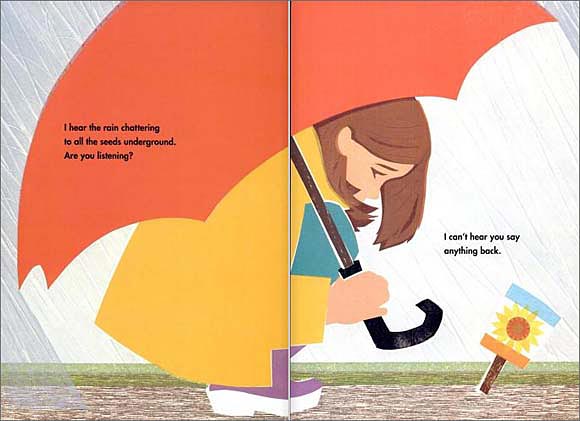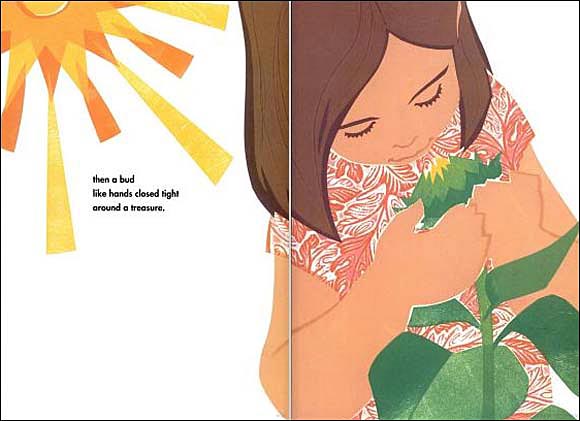 Where to now?
Now that you've seen this great book, what would you like to see now?  Please note that as an Amazon Associate, we earn from qualifying purchases.

You may also want to check out other books by Margaret Chodos Irvine, such as those shown below: