Thesaurus Rex


by Laya Steinberg
illustrated by Bobbie Harter
Thesaurus Rex is an energetic little dino who explains to readers how he spends his days using synonyms for his different activities. He starts with exercising (stretching, reaching, extending...), then drinks milk (sips, swallows, swills...), goes exploring (hunting, searching, foraging...), and on through nine more synonym groupings.
Synonyms are joined together in bouncy, rhyming text that are perfectly paired with the cute, bright illustrations. What's more, the book actually makes coming up with synonyms look like fun!  This book is also be useful for teaching verbs and new vocabulary words, In fact, School Library Journal called it "an entertaining and painless way for children to broaden their vocabulary."  We think young students will agree (but please note the interest level, as older kids will find it too young.)

Interest Level:  Preschool - 1st grade


See inside
Below are two sample spreads from inside this colorful book: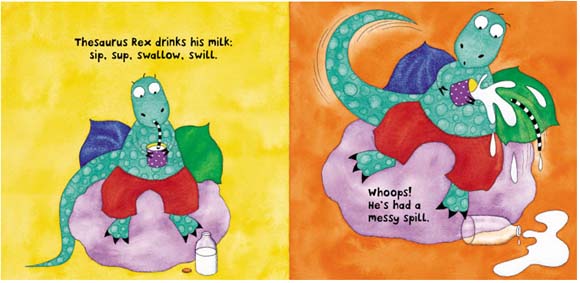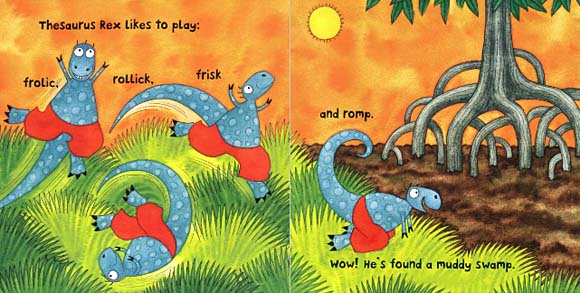 Please note that if you purchase an item from Amazon, they give us a small referral fee. And that helps us cover the costs of this website.


---